Preparing for kindergarten is a very important event, which includes many aspects of life: choosing a garden, equipping a baby with everything you need, drawing up a medical card and the most difficult thing is the moral preparation of yourself and your child. That's the last thing I want to talk about.
Where to begin

The fact is that in the fall, at 2 years old, my child will go to kindergarten. I will not begin to talk about when I need to give: I do not like to play a psychologist, and simply, I think that there is no absolute truth for all children. And we also have a situation like this: they either give the garden now or never give it …
Not knowing almost anything about kindergartens and poorly remembering my own, I rummaged through a local site and realized that preparing a kid with knowledge and skills resembles a cosmonaut.
Just kidding, of course. However, in order not to cause unnecessary inconvenience to teachers, I made a list of what we should master with my son in the next four months.
Until I was showered with last year's tomatoes for a phrase of unnecessary inconvenience, I want to explain why this thought. A friend of mine decided to give her son to the kindergarten at the age of a year and a half and, purely by chance, entered her group in advance – in order to meet the teachers.
But the meeting did not happen: coming up to the door, she heard such a monologue, which more suited to the op: I am not your mother, I will not run after you, I wrote myself up – go until the evening .. Well, etc. etc.
She eventually took her son into the garden at the age of three, teaching not only how to take care of herself, but also tell what happened to him during the day.
You can talk for a long time about good bad people, professionals and incompetent people, but I would not like to risk the mental state of my child …
Skill list

So, here is my list, though not finished, I will be grateful for the additions:
1. Independently eat with a spoon. It seems like they give the forks to the kids later and I don't bother with them yet.
2. Independently drink from a mug. I was lucky – we never drank from a bottle with a dummy and very little from a drinking bowl.
3. Fall asleep on your own. This is a problem for me. Although the son falls asleep, but only in my presence and with a slight rocking of the crib. But even here I have a great achievement (or failure).
My son has not been able to tolerate my singing for a month. Starts in every way to hinder my spiritual impulses, but I know so many songs! At the same time, the husband says that for a surprisingly long time the son endured me and it's better that I still just have to wow)))
4. Dress up. Then I do not understand what exactly he should wear: T-shirts? socks? footwear? while I imagine this little I imagine …
5. Go down the stairs. Even though we are one and a half years old, we are still extremely uncertain on the stairs and always by the hand. And in our kindergarten stairs are very long.
6. To wash – we are able to wash hands and face, but what about self-care after using the toilet?
7. Asking to the toilet. This is my pain. My son rarely asks. I usually ask if he answers me. That's how we live. Rarely, when a pot goes by – maybe twice a week, but in the kindergarten it's unlikely every half an hour every child is asked if he wants to go to the toilet or not.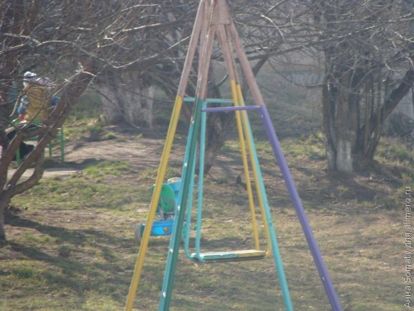 This is what came to my mind, but I probably forgot something. I really hope that experienced mummies will remind and share the experience of their baby training and adaptation to kindergarten.