Recently, we completely lost the sleep mode. Just in no gate. The sleep of the child moved: he went to bed and got up very late. Since I often do things when my son falls asleep, I was, in general, comfortable. But on the horizon looming kindergarten. And the last couple of months I have been thinking more and more, how can we deal with such a disgrace?
Last year everything was fine with us: the son, although he could sleep for quite a long time – up to 8-30 -9 hours, at 12, I already wanted to sleep again, and at 21-22 stayed up for the night. I managed to do things, and sleep myself.
Gradually, I did not even notice how, the son began to lie down all later. Especially if at home, besides us two someone else was. By the time he needed to get ready for bed, he would start running, jumping and having fun. As a result, he fell asleep only at 23-24 hours (horror, yes?). In the morning we slept until 9 or even 10. We went out for a walk when all the children went to sleep.
In the summer I was seriously worried: the regime had to be changed. The garden will have to get up at about 7 o'clock, so the son must fit in at night at least at 10.
We got a vicious circle: to get up early, you need to lie down earlier, but the son didn't want to do this.
What I did:
1. Wake up. If I woke him, he could ask to sleep again in an hour. As a result, things got worse.
2. Remove daytime sleep. This turned out to be unrealistic; the son cannot do without him. Yes, and asleep, it happens for three hours.
3. Lay before. Did not help. In the evening, he and I could lie for an hour and a half. He did not get up, but did not fall asleep. Several times it happened that his dream overcame only at half past midnight! As a result, I completely exhausted, fell asleep with him, then woke up, recalled that I have not done any work (I got used after my son falls asleep, to do something). And I had to get up …
In the morning, I, like a broken trough, cannot raise my son before, and I am not in a hurry myself. Of course, I quickly got tired of it.
It turned out to be quite simple:
1. Start with yourself. I revised my regime. Why do I need to do business at night? And do not try it in the morning? Now I try to do everything to sleep and go to bed with my son. But I get up early. Although I have always considered myself an owl (this we recently discussed on Alimero), I liked this mode!
In general, I love the morning, especially summer.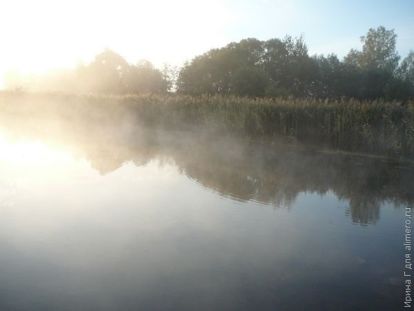 In the morning it is quiet and fresh, and lately I even get better sleep. Apparently, in two years, my body was rather tired of hard labor. It even seems to me that my time has become more.
2. Run to walk! The son now gets up earlier too, and, seeing that I am not sleeping, but am engaged in business, finally wakes up. It is not possible to put him to bed very early yet, and I suspect that he is not getting enough sleep. Therefore, we, as soon as possible, go for a walk (on the street he will not be asked to sleep). We are walking from about 9-30 to 12 and with peace of mind go home for a nap.
Well, and then a chain reaction: daytime sleep is not delayed, and in the evening I can try to put the child to bed early.
3. Do not stay home. Our frequent trips to the village hinder us a little.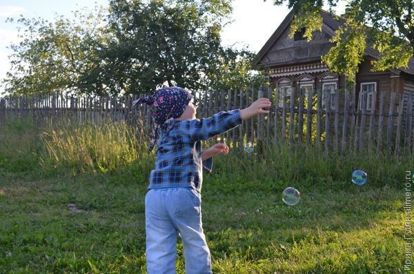 But now we are trying to return, not later than 21-30. Go wash and sleep! Of course, it would be necessary earlier, but still summer is in the yard.
I think that by September we will have time to finally get used to such a sleep pattern in order to minimize the difficulties of getting used to kindergarten.
Do you like your child's sleep pattern?