Now it's rare for parents to ask the question: At what age is it better to lead a child to kindergarten ?. In connection with the acute shortage of places, at best, the child will be taken at the age of three. My eldest daughter will be three in October, and we hope that in the summer we will be given a place in kindergarten. But we are preparing now.

What you need to know about kindergarten?
Before you send your child to kindergarten, you need to know a little about him. I already went to the head, found out how many groups are planned to recruit and how old, and also looked at the kindergarten, the place of walking. In principle, I was pleased. Everything is clean, nice and safe.
I also talked a little with the manager about what kind of developmental programs they practice. How to deal with young children.

Stories to the child about kindergarten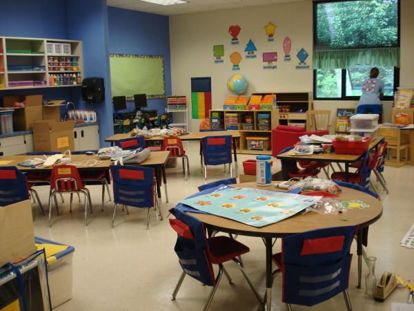 Of course, ideally, it would be a child to walk not far from the kindergarten, so that he could see in advance how children play there. But it so happened that our kindergarten is far from home. Therefore, I simply tell my daughter what awaits her.
In no case can not frighten the child garden! You only need to tell about its positive aspects. For example, it will be good, because she will find new friends, walk more and communicate with peers. And also will prepare and take part in various matinees.

Daily regime
Preparing for kindergarten, you need to work out in advance the regime that is followed in the kindergarten. It is not difficult for us, my girls observe the regime, daytime sleep is obligatory. There is only one but, the rise at us at 8.00, and in the garden will need to get up earlier. So, we will train, and go to bed too, we will start early.

What should a baby be able to do?
When children were taken to kindergartens from the age of 1.5, parents were given a list of what the child should be able to do. For example, independently eat, dress, undress, ask for a pot.
As a rule, at the age of 3 years, children already know all this. Well, if the kids can speak well enough. Unfortunately, my daughter speaks little and it is bad, she does not build sentences. I really hope that it is when she goes to the kindergarten that she will speak more clearly.

Psychological training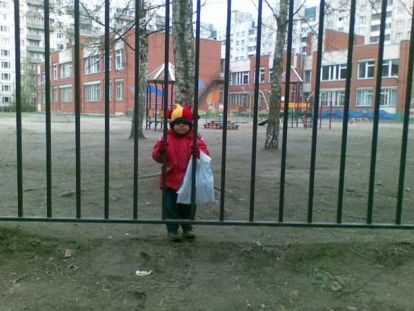 How often do you part with a child for a long time? Even for a whole day, many parents do not leave children to grandmothers. And here again – a whole day in an unfamiliar environment. Of course, the baby will have a hard time.
My daughters are no exception, and most of the time we spend together.
I leave the girls to my mother or grandmother for a while, in principle, they react normally, not capricious. I want to believe that in kindergarten they will behave well. Especially since the first time you will need to drive the child is not for the whole day.
It is also worth paying attention to how the child plays with other children. Watching the eldest daughter in the sandbox, I see how she reaches for her peers. But some children, on the contrary, close and do not play with others.

Health
Of course, before you go to kindergarten, you need to pass a medical commission. Fortunately, the eldest daughter is practically not sick, she has a fairly strong immunity, so I think we will have no problems.
Since childhood, my sister used to harden her son, he goes to kindergarten and for 2 years he was at the hospital just a couple of times. But with a friend is a very weak child and they constantly have to take sick leave. Special attention should be paid to immunity, so that the adaptation in the kindergarten goes well.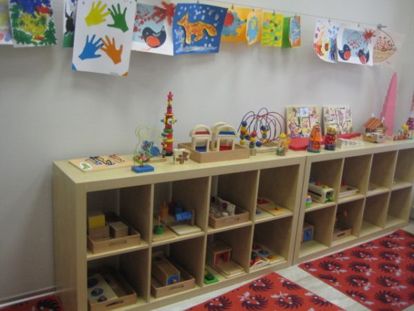 Prepare yourself!
Yes Yes exactly! Many parents experience more children that they send a child to kindergarten. But children are very sensitive to the mother's emotions, and if she is nervous, they also feel discomfort.
One friend complained that she was very worried at first, the child was constantly crying, she watched for a long time how he was going to the group. As she left, she herself had tears in her eyes. Then she realized that there was nothing terrible in the fact that the kid in the kindergarten had calmed down. And she noticed a change in her daughter, she became more active, talks about kindergarten and is going there with pleasure.
By the way, another problem faces parents who have two small children. It is good if the older child is taken to the garden by the father, then the mother with the younger one will remain at home. And what if there is no such possibility?
I heard that some mothers leave a sleeping baby at home alone and quickly run to the kindergarten. For me, this is not an option, the kindergarten is far away, and I cannot leave my youngest daughter alone. Until we found a way out, we will think more …