A couple of months in late July, my son's birthday. I still do not know what it will be and where, but I am already considering options.
In today's topic, I want to tell you how I was preparing for this wonderful children's holiday. Maybe you take something to note.
First birthday
We had invited many guests for the first holiday, about twenty people. We called mostly relatives and our friends. Celebrated in the country.
Honestly, I did not think about contests, gifts, balls, etc. It seemed to me that the child was still very small, and I spent all my time and energy on cooking. Yes, it was something to surprise, the table just bursting with the variety of dishes.
But after this feast, I realized one thing that my child would not have such a Birthday. I do not know how the others, but I remember my children's holidays. My parents will congratulate me in the morning, and then they spend the whole day preparing the food for the arrival of the guests. And you are sent to play in the room and do not interfere.
It's a shame, isn't it? After all, this is your holiday and you want attention. But this is about sore. And in the first year of my son, I made the same mistake. I arranged a holiday not for him, but for guests.
The second birthday
I started the preparation for this holiday long before the date. I knew that I would have a children's birthday. In the morning, the grandparents came, congratulated the grandson, drank tea and that's it. And the evening was completely devoted to the son and his interests.
We invited the children with whom my son communicates with their parents on nature. We have a spare airfield in the city, and side by side there are gazebos with barbecues and playgrounds. So there we celebrated the holiday. It was very interesting, in addition to contests, children's swings and entertainment, we still went to look at the planes that stand there.
And now I actually want to share my ideas.
1) Apartment decoration
In order to arrange a holiday in the morning, I bought various balloons with cartoon heroes, tanks, helicopters, as well as posters with congratulations to decorate the apartment. And I made one poster myself. Printed photos for the second year of his life and pasted the photo on the paper in the form of a tree. There were photos of his friends, parents and grandparents.
I bought several color envelopes and put there drawings – tips on where to look for gifts in the apartment. Son really liked this game.
3) Decoration of the arbor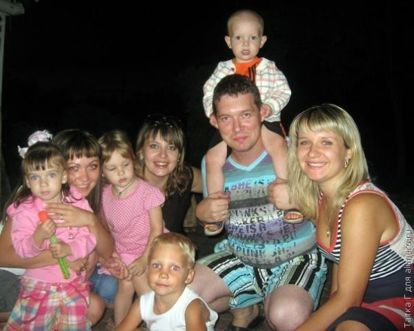 In nature, I also decorated the place where we were going to celebrate. I bought various garlands, balloons, flags and decorated the arbor with them. She also bought a colorful tablecloth and colored dishes with characters for children.
4) Games and contests
Think in advance how to take the children. I want to tell you about one of the children's games that we had last year. She left no one indifferent, liked the small and adult children.
And she liked it not only for prizes and competitions, but also for the pleasure of bursting balls and searching for notes. Inflating balls – the animals I put there notes with tasks.
Those. Each child comes up to the ball, eats it, and there inside is a note that the adult reads, and the child performs the task. Suppose you need to ride like a bunny or growl like a lion. And in balloons-stars I put notes with wishes.
5) Gifts and souvenirs
When buying gifts for my child, I, of course, thought about the rest. After all, they also want to get some encouraging prizes. I baked cookies in the form of bears, and those who are older, bought chocolate medals. I noticed that the best prize for children is an edible prize.
For two years I somehow did not think of it. Looking ahead, but for this birthday we will have a costume party. All children will have to come in costumes of princes and princesses. The mood from such a fairy tale in children just rise. And on the head you can make each boy a crown of colored paper, and a girl can buy a tiara.
Pay attention to the selection of children's songs.
We were lucky, my son's birthday is in summer, so where and how to celebrate a holiday are a lot of options. I like to spend time in nature, there is complete freedom for children there and you don't need to roast in a stuffy cafe, worrying that the children will beat the dishes or break something.
But in fact it does not matter where you will celebrate. The main thing is to have a good company not for you, but for your child. Since this is his holiday, and he should be the center of attention.