Of course, when a child of preschool age incorrectly pronounces any sounds and words, moms and dads should definitely show him to a speech therapist and follow further instructions.
But the poor speech of a preschooler, in which there are no synonyms, comparisons, common sentences, logical chains of sentences, sounds just as unsympathetic. However, everything is fixable! And for this there are many exciting games with words and sentences.
Where and when to play word games?
Anywhere and anytime: on the way to the kindergarten and from the kindergarten, on a walk, at a cottage or on the beach, in a car or train. It is desirable nevertheless that the child was healthy and in good mood. Then he will pick up your game with great pleasure.
More words … more business!
We all know the proverb: Less words – more action. But in the case of small children, let me disagree with her! The more words our preschool child knows, the better he develops and adapts to the conditions of life. And that means that his affairs will be better arguing!
However, what's up there with a young child! Just think, play and sleep, sleep and play. And, well, still eating and … so on!
Who thought so, that is fundamentally wrong. Because, according to the competent assurances of child psychologists, the game is the leading activity of our children from the age of three to six years.
It is during the game that the basic mental processes of the child develop: perception, thinking, attention, memory, imagination and speech. Speech We need it.
Well, so? Let's play ?! Who is ready – one, two, three, four, five – we begin to play!
The best walk in the world
An ordinary walk can be turned into an exciting adventure. For example, you invent a legend that you came to a pirate island, where your mother was blinded by the light of a flashlight. Now for some time you can not see anything.
Let your child take you by the hand and lead you to a pre-arranged place, while describing the road in detail. Here we pass by the yellow bench, now we turn right and go to the kindergarten gate. And so on.
Most likely, at once your preschooler will not be able to tell as nicely and clearly as I brought in the example. But, believe me, a few of these games – and your baby will make every step like a real guide.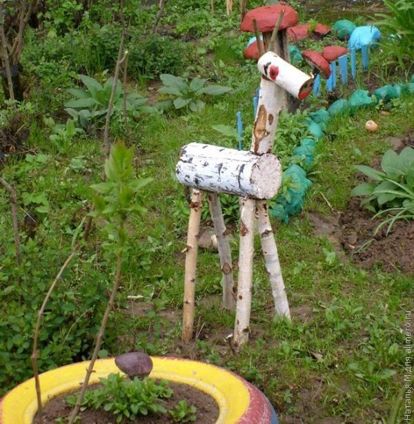 Came – saw – won! On a walk, did the child run up and want to take a break? Give him an interesting task – to invent what different objects look like.
There's a cloud floating in the sky. What does she look like? Yes, this is a real elephant with a trunk and big ears! And the crown of this tree is exactly like a ripe pear.
You can even compete, who will come up with more comparisons. Do not be surprised if your child really beats you!
And the following games will help you take time and train your child. They could not be more relevant in the long autumn and winter evenings.
The best story about the rest. Take photos from the last vacation (trips, excursions, etc.) and ask your child to make a story about how you relaxed, what you saw.
Even if the kid joins something, do not interrupt. In children, reality is often intertwined with fantasy. Over time, he will understand. In the meantime, it is important for you to find out what impressed the preschooler most of all, what is his inner world.
About my favorite. And children love to listen to the stories of parents about themselves. They can listen endlessly how they first learned to walk, about which corners stumbled, on which carpet they fell and which way they fell.
Exactly with the same interest they will listen to your stories about how they first went to the kindergarten, got on their bikes, met their neighbor, a girl-boy, etc. At this point, it depends on you, parents, how developed and beautiful your speech will be, which the child very carefully absorbs.
Games in between
And these games can be played everywhere. Duration, too, choose yourself. You can devote 5-10 minutes, or you can spend half a minute. It all depends on the situation. Emphasis on such games, try not to do too much, then they harmoniously fit into any of your pastime.
Find the extra word, and speaking in adult language, you need to eliminate the tautology. For example, Nastya leaned elbow on the windowsill, Mom salted soup salt, Grandmother peppered salad pepper, Pancakes with butter turned out very oily, she ironed iron clothes, etc.
We select words to adjectives, for example, What is black? – and let the child name any items in black. What is high? Wide? Hard? Liquid? Smooth? Sour? Sweet? Variants of the game a huge amount.
Complete the phrase. Here you can use blanks from fairy tales and rhymes, as well as any domestic situations. Our Tanya is loud … (crying), Once upon a time there was a grandfather and … (a woman) and they had a chicken … (Ryaba), Our Nastya woke up in the morning and … (went to wash).
If you wish, you can always come up with your own games with words and sentences. The main thing is to be attentive to the different situations that life itself offers.