What happiness – the baby began to walk! We rejoice, clap our hands and find no place for ourselves with happiness. But the delight overshadows one fact, namely that the child pisses (sorry for the expression) in the pants. Most moms and dads do not emphasize this, and buy diapers in huge packages. I did not have the funds for such a number of diapers, so we actively began to get used to the pot at about 9 months.
I do not know how the rest, but for us it was a nightmare. It all started with the purchase of the most necessary item – a pot. At first there was a small, pleasant pink color, and my child, sitting down on it, made wild cries. Did not like the shade or shape? Riddle.
The search for the necessary equipment lasted about a month, until finally a yellow-orange miracle appeared in our house in the form of a chair with a lid. First of all, we mastered it, the lid, which opened and closed so amusingly, and a variety of objects began to fold inwards.
Thus, another month passed until the child deigned to land the fifth point at the right place on the pot. But happiness did not happen, and the daughter always strived to get up from his place. I had to show wonders of fantasy and ingenuity: read books in the process, give toys, and even convene the rest of the family members, who in unison echoed the sounds known to everyone, designed to encourage the child to go to the toilet.
Mothers note
Our epic did not end quickly, and before we began to do things to the right place a lot of time passed. Now, having a similar experience, I can advise everyone who is faced with the same problem right now:
1. Before throwing money at the wind, go shopping with your child, and buy exactly the pot that he likes. And by the way, bypass the music toilets, as they scare even the most courageous and brave kid.
2. Give the process time, or rather, a lot of time. And every time a beloved child eats a pap or drinks water, go to the pot.
3. Do not force the child if he does not want to sit on his first toilet. The more he shouts, the less he will show a desire to approach the object next time.
4. In any case, keep calm.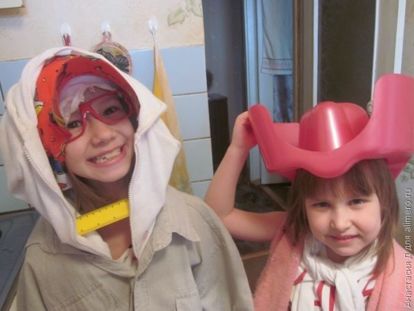 Now that we are 7 years old, we use our first pot for the game – we put them on our heads and become a cowboy. This is how a second life came to an unsuccessful purchase. Well, I can only wish all my moms patience and speedy results!