My daughter often doesn't respond to other adults' greetings or appeals to her, putting me in an awkward position. It's one thing when it's really strangers, I don't care. But when these are friends, good acquaintances, I feel awkward. I decided to fight it.
Awkward situations
When shop assistants, grandmothers and passers-by at stops, start talking with the child, the daughter often looks at them with a quick, sharp look and silently presses against me. I did not really emphasize this. Still, a stranger can be afraid of every child, even at the age of six.
It is a little embarrassing for me when we come, for example, to a clinic to a doctor. I greet, the doctor greets, including the child. And she is silent. She is directly asked to respond in the same way, and she smiles and is silent.
And I really feel embarrassed when we come to visit someone, they greet her, they ask her something, and she laughs and runs away. Many times led to her explanatory conversations about politeness. My grandmother also explained to her in her own way, but this did not give any tangible results.
Then I went the other way – began to find out why she behaves this way? After all, she perfectly understands that this is not the best behavior, and it upsets me.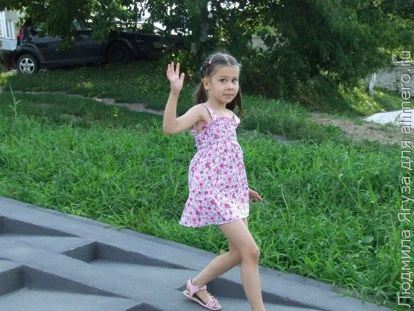 What is the reason for impoliteness
Officially, I was voiced by two reasons that are hard to disagree with. First, communicating with strangers, she does not always understand what they are saying. We, adults, have a rich experience of communication and can sometimes guess what a person is saying, even when he has an unusual diction for us.
The child has no such experience yet. Plus, strangers can build phrases in a different way, use unusual formulations for him. Of course, it discourages him.
The second reason – I do not know what to say. Sometimes a daughter, even trying to tell me something, cannot find the right words to express her emotions. Often gives up: Mom, I do not know how to say it. In dealing with an unfamiliar adult there is also a stress factor – this is a completely new and unpredictable person for her.
Although, all these are arguments for a failed long dialogue. But when they are expecting you to answer Zdraste !, here they work somehow with a stretch. As for me, in this case, the daughter is a little cunning.
And it seems to me that the nature of this cunning lies in the unwillingness to obey the generally accepted rules. In pursuit of personal freedom. I remember that in my childhood I also often had a feeling of contradiction when I was required to be polite. This is a feeling, and it must be sincere.
But after all, no one has canceled politeness! What do you think?