In the playground or in kindergarten, mothers often boast that their children have many rhymes. They diligently train their kids at home so that they can demonstrate to everyone the many aspects. And everything would be fine if the children were older, but the children were only 1-1.5 years old. I heard such indignation from one mommy, with whom we often walk at one of the playgrounds.
I do not agree


And now I am writing this topic and do not understand this mother. What is wrong with the kids constantly repeating poems and fairy tales that will very quickly be stored in the children's memory? I constantly told my baby a 12-line verse about a bear family, singing it instead of a lullaby. The kid asked me to tell a little story. Now he can tell this poem even in the middle of the night.
Thanks to the study of rhymes, for small children in a playful way, the child can concentrate on one object, he learns to memorize, to logically form a story from beginning to end. These are very useful properties that will help a child in school to study many disciplines that need good memory.
Memory can be trained
I will quote doctors who work with the problem of memory: Memory can be compared with a muscle. If you constantly swing it, then it will get stronger and be strong. Why, then, mother, instead of being outraged, will not take a book on child education and will not read the chapter, which recommends developing the memory and attention of children, by studying rhymes. These can be simple quatrains, funny rhymes about little animals, little rhyme stories or fairy tales.
How many years a kid should learn poetry depends only on the child, but I think a preschooler can learn a few rhymes, and can learn a couple of dozen poems of four lines.
Find the middle ground
Also, it is not necessary to make a zombie out of a child, who is fed with new verses for days on a span – in everything it is better to choose a middle ground. The child should like to learn, and learning should turn into a game. Each new verse studied is an opportunity to praise the child (applause, kiss or candy).
So, as we live in Ukraine, the poems were taught until that time only in Ukrainian. Now the child has become interested in the Russian language (movies, cartoons, children in the playground, etc.). So I decided to teach him a few Russian poems.
With the help of funny rhymes, you can learn the alphabet, numbers, colors, animals and birds, the month, the days of the week, many more.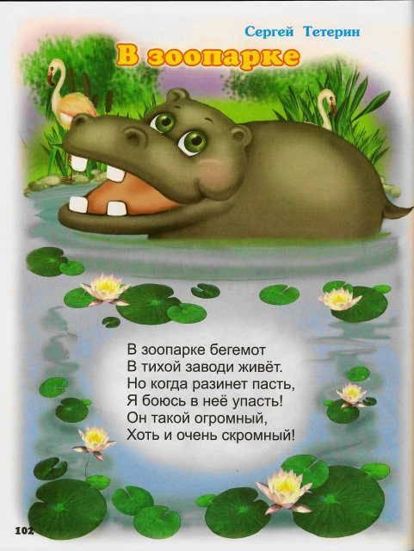 Share beautiful rhymes! After all, you teach them with your children?