You can make anything from plasticine. Even such a delicious cake. The child will enjoy both the process itself and the result of the work. After all, then you can still play with plasticine food for a long time: lay it out in skeet, treat the dolls and even store it in a toy refrigerator.
By the way, this idea was born thanks to the refrigerator. 🙂
It all started with the fact that I accidentally discovered him at my mom's home when I was visiting her. Once in childhood he was one of my favorite toys. Now I am a little older, but in spite of this my daughter liked him very much. I, of course, brought him home.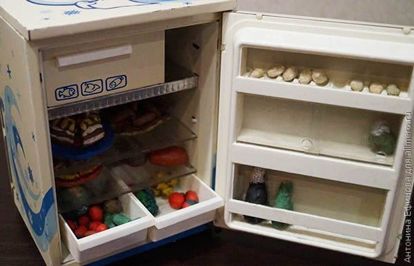 My daughter could not wait to play with him, but for this it was necessary to fill him with some food. And we set to work with her.
What kind of food can be made from plasticine?
It turned out that absolutely any, there would be a desire and patience!


First, we have prepared loaves. Ovals were rolled out of plasticine, and with a knife they made several notches.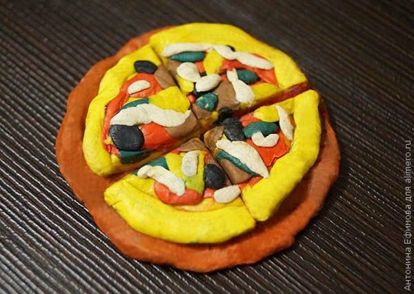 Pizza also turned out to be easy. As a base, we rolled out a circle of yellow plasticine. Topped with tomatoes, cucumbers, sausage, added cheese, olives and mayonnaise. Everything is like a real pizza. 😉 Then cut it into pieces.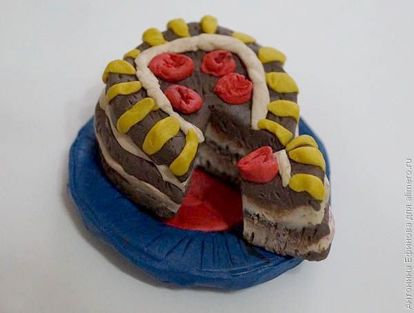 And what a festive table does without a cake? For its preparation, a layer of brown plasticine was rolled out, and a layer of white was put on it. So repeated several times. Top decorated our puff cake with roses, cream and cut a piece for the sample. 🙂
Then we started making fruits and vegetables.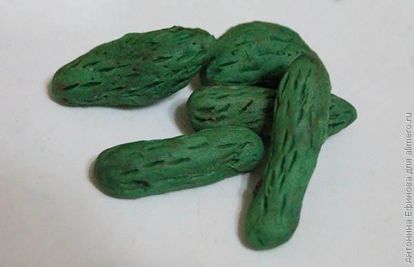 They blinded ovals from green plasticine, made cuts from above with a knife, and turned out cucumbers.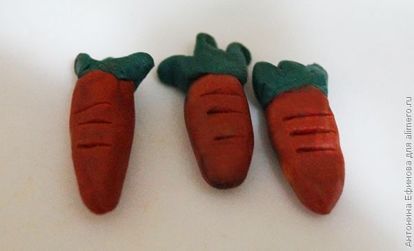 For the manufacture of carrots made triangles of orange clay, and on top attached green tops.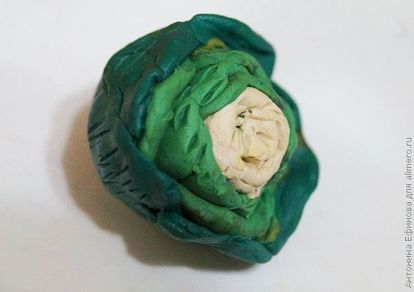 With cabbage I had to tinker a little. First, we dazzled the inner leaves of a head of white cabbage made of plasticine, on top of them put sheets of plasticine of light green and dark green color. Here we have such a cabbage.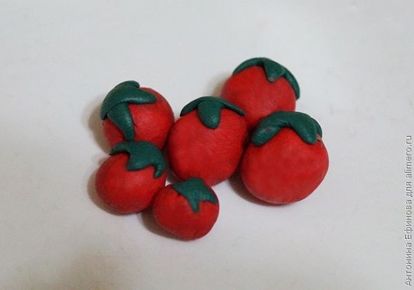 Then we dazzled red plasticine balls, attached green leaves to them, and we had tomatoes. By the same principle, you can make apples, oranges or pears, taking the appropriate color clay.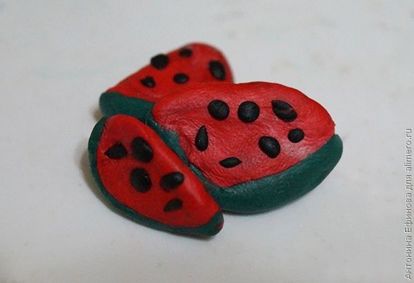 Of course, they made watermelons, because this is such a tasty treat! 🙂 They made a crust of green plasticine, put a piece of red on it and attached black seeds from above.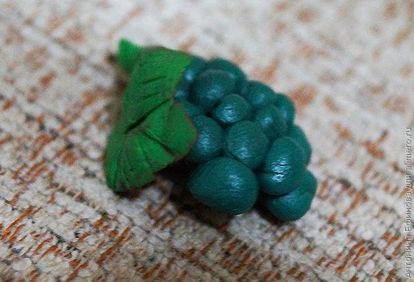 And then from small green lumps of clay, we dazzled the grapes. They attached to them a light green leaf, on which they made notches with a knife like a real leaf.
Well that's all! Food for dolls is ready. Now you can invite guests to the festive table to taste our delicacies.
I hope that our idea will be useful to someone. Good luck to you!