Unfortunately, the time when it was possible, without thinking, to send a five-year-old child for bread, have sunk into oblivion. Sometimes it's just scary to turn on the TV or read newspapers – it seems that around the continuous crimes, accidents and accidents.
You may not believe it, but my mom worked at the research institute a few hours ago at an hour's drive from home, the working day began at 7:45, and delays were fraught with almost dismissal. Dad at that time served in the army, I was not there, no one from the assistants.
And my mother led my four-year-old then brother to kindergarten (which opened at 7:30) at 7 in the morning and he himself, sometimes under the care of the janitor, stood under the door and waited for the opening. I am sure that now no parent would have done the same.
Today, my daughter expressed a desire to go to a water store on my own, which is 20 meters away from me, within my sight. And all the same, I, hiding behind the bushes, accompanied her proud procession in case anything was possible.
Residents of large cities with shopping centers and supermarkets are familiar with the fear of losing a baby in a crowd of people. For such situations, there are special non-removable silicone bracelets on sale (like hotel or disco), on which the parents' telephone number is written with an indelible marker.
Such products and saw in one Russian online store for about 100 rubles. The American Amazon has advanced models with a sensor. On it you can identify the location of the child. He also begins to make loud noises if the child is at a certain distance from the parent (for example, you can set 20 meters). The cost of the order of 25 dollars.
Constantly remind your child to be in your area of ​​vision.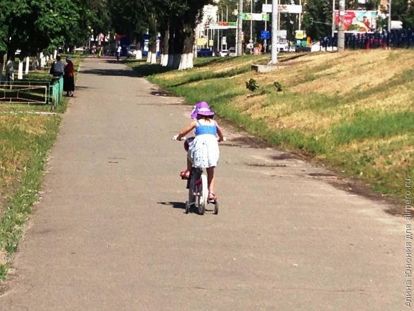 A child of preschool age must be able to clearly state his name and surname, and after four years of age he must know the full address, preferably a telephone number. This should be taught first.
In case of danger
So that the baby does not fall into a panic, it is necessary to periodically pronounce various situations and ways of behavior of the child in case of unforeseen circumstances.
First of all it is necessary to tell that it is impossible to talk with strangers. Yes, this caused inconvenient situations for us when an aunt in transport tried to talk to her daughter (the meaning of such conversations is still incomprehensible to me), to which she replied that she did not talk to strangers. It seemed to me that the woman was offended.
However, this rule for children is often difficult. They do not understand – why, then, my mother talks to strangers (explains the direction of the passerby, for example). Here you should pre-dot the i. First, the difference between conversation and ordinary politeness should be explained. Secondly, to voice the rule that you can talk with strangers only with the permission of the parents.
Another rule is not to take anything from strangers, even if it is a tasty ice cream or kitten. In such a situation, you should always ask permission from the parents.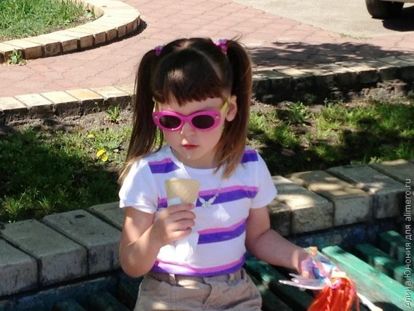 Also, the daughter clearly knows that if she is lost, she should contact the person in uniform – the guard or the policeman.
An important point – to determine the personal space of the child. Do not forget to explain that close physical contact – kisses, hugs, strokes are allowed only to family members. All other cases should be immediately reported to parents.
I constantly repeat to my daughter that the panties and everything else cannot be shown to anyone under any circumstances (exceptions are the mother and the doctor). Now she is interested in why it is impossible, I explain that this is rude and dangerous.
Constantly talk with the child, ask him about the details of the day spent. Remind that the baby should not have secrets from parents.
It is important to explain that it is not permissible to hide any information at the request of outsiders and that you should seek help first of all only from parents.
Do not operate with dry rules and settings. Explain that the cause of your experiences is that you love, worry, and worry about the child.