I do not think that you can not spoil the children. Just here, as in many other aspects of education, the measure should be respected. After all, self-indulgence, if you look into an explanatory dictionary, is not only to indulge in whims and whims, but also to treat someone with special care, attention, and affection.
And our parental task is precisely not to cross this fine line between indulgence and special attention. In this topic, I highlight a few points that require special attention, and the observance of which will not lead to the spoiling of the child in a bad sense of the word.
Of course, explaining to a two-year-old baby the difficulty of making money and their limited amount is meaningless. Especially when the child is filled with tears with the requirement to buy that candy with a bear.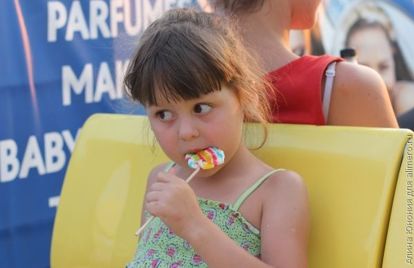 But in 3-4 years, the little man can already be made to understand that money is not distributed for beautiful eyes, and their number in the wallet tends to decrease. It is at this age that you can donate the first piggy bank, instruct your baby to save money for the desired purchase.
Now my daughter is already well-versed in numbers on price tags and often draws my attention to high prices in the store.
Quality vs Quantity
For me, the first characteristic has always been more important than the second, which I am trying to instill in my daughter. And if before the main criterion, we had brightness, but now the daughter has become much more selective.
We are trying in advance to think about the purpose of our visit to the toy store, and not to go buy something. Do not believe it, but we often have situations when we leave the store empty-handed because we have not found what we want.
Again, at the age of 5, the daughter realizes that the space for toys is limited and sees how quickly Chinese consumer goods break down. Even a child notices that the clothes of cheap dolls are torn after a few disguises, while more expensive options last longer.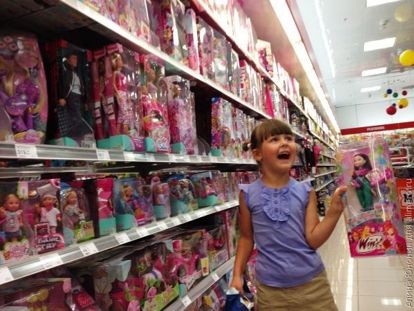 I by no means call for buying exclusively expensive toys in large quantities. You just need to try to explain to the child that it is better to buy one quality toy instead of five low-quality ones.
Here it is important to set priorities from the very beginning – to determine the head of the family, and they should not be a child. In no animal population is there such that the adult individuals are spinning around the young.
That is why I try to follow the rule Not a mother with a child, but a child with a mother. Because I am more important. Of course, this rule sometimes has exceptions, but only if adults do not mind;)
This is a great way to solve most problems, and for this you do not need to have the skills of a diplomat. Often, the requirements of the child are momentary, because, important now, and after a while he will not remember them.
So, our task is to gain time. You can distract the child: Let's first ride 10 laps on a scooter or promise to fulfill the requirement, but later. It turns out that it seems that both the mother agrees and the baby is pleased.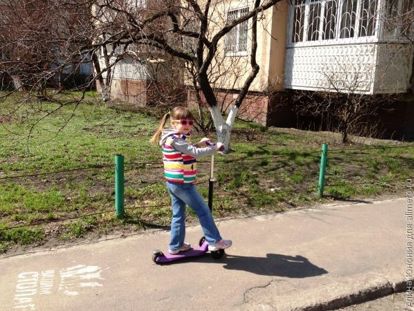 I constantly try to explain to my daughter that material goods, gifts and purchases have nothing to do with feelings. For example, if an outsider uncle will give her an expensive toy, this does not mean that he loves her more than I do.
Feelings should not be measured by material goods, and not only gifts can be valuable. Much more important is the joint time spent, attention, care. So I have to explain every day and show how much time I spend on cooking, what kind of food bags we carry from the store. I do not forget to pay attention to a child, how late a dad sometimes comes home from work, how early he leaves, how many clothes, food and toys are in stores.
It is necessary to pamper children, but this action should not be thoughtless and fanatical. Obviously, if the mother is ready to fulfill any desire of the child. If only he doesn't cry, then the baby will use this scheme all the time, because it works.
Therefore, you should not take time for conversations, explanations and search for compromises. After all, if you can now meet the needs of children by buying a cheap candy, then over time, requests will only grow.
Do you pamper your children?