Of course, the process of education is constantly, regardless of the season and the weather outside the window. Although, I cannot but agree that in the summer conditions and accents in upbringing vary somewhat.
Communication with children
If in the winter, communication with our fellows was basically reduced to kindergarten and training, in the summer my daughter and I got used to walking for a long time. Our company is the same age as friends, whose mothers I have been friends with for more than one year. Or we walk on other platforms with unfamiliar children.
Such walks perfectly develop the ability of a daughter to be in a team, to solve conflict situations, to invent new entertainment, exchange information, etc.
And while walking on unfamiliar sites, her daughter learns to overcome the shyness, which she still has. Now, when she sees that there is nothing terrible in other children, she can easily come up and ask for a name, offer to play together.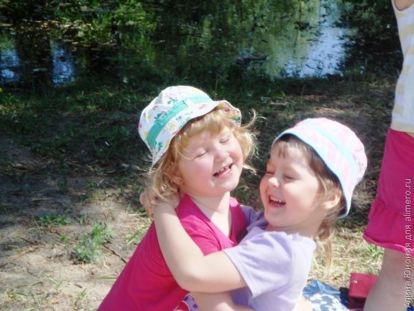 Of course, I do my best to instill in my daughter good manners, constantly reminding about the rules of behavior. After all, polite words must be used regardless of the age of the opponent.
For example, the son of my girlfriend stubbornly does not want to turn to you to strangers. And if in our company we do not pay attention to it – after all, all the mothers are young, are well acquainted with each other, then with respect to strangers, this behavior sometimes does not look quite normal.
If in the winter we see animals and plants except in books or on TV, in the summer we have the opportunity to watch most of them live. My upbringing in this case comes down to respect for the environment.
And I would not like my daughter to please me with a bunch of flowers, I still forbid her to pluck plants. Of course, there are exceptions – can one really withstand the whole field of daisies or dandelions?
Care requires not only plants, but also animals. Personally, I do not consider it normal if a child is mockingly treated. Even if they are small bugs or worms, they, too, have the right to life.
During attacks on nature (and not only) I always emphasize that I always need to clean up after myself. Moreover, for children this process can always be turned into an exciting game.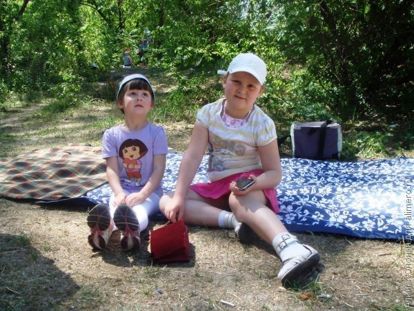 During the season of fruit and vegetable abundance, I pay special attention to cleanliness, and this applies not only to washing hands. No matter how I would like to try a sweet cherry on the market, I do not allow it. As a last resort, for this purpose I always have a bottle of water with me.
In the heat I teach my daughter to wash from head to toe not only in the morning and in the evening, but in the afternoon after the walk. After all, you need to wash off the skin with sweat and sand. To minimize the danger of dirty hands, I carry with me an antiseptic for local use.
As you can see, there are no particular subtleties in summer education, it is only necessary to continue the success started – to inculcate in the child the basics of correct behavior in society, in nature, and to focus on the rules of hygiene.
And what is upbringing in the summer with you?