When I was still a child, I noticed one interesting thing: as soon as I got sick, I was surrounded by attention and care, given delicious food, and allowed me to watch TV without stop. In general, continuous positive moments, if, of course, do not take into account the painful condition.
I used to enjoy it, but with my child I decided not to do so. There should be no loosening in upbringing due to illness.
Easy in theory, difficult to practice
But! All these rational thoughts disappeared somewhere, once my daughter got sick. Want to watch a cartoon? Please, my favorite month of Winnie the Pooh is right there – I turn it on without hesitation. He wants to suck a finger (we have such a bad habit) – to your health! And so in everything.
I understand with my mind that this is wrong, but I cannot put emotions anywhere. I am drawn to indulge in all sick toddler. And I cannot prohibit anything at all during this period.
Education for good or for harm?
At the same time, I cannot say that it is necessary to strictly educate a sick child. And that's where I got this thought.
Recently, the daughter fell ill and she had to put a drip. The nurse noticed that in order to calm her daughter sucks her favorite finger and sharply said to her: Take your finger out of your mouth.
Naive! These words have always been for a daughter like a red rag for a bull. And in this state so at all! The child began to shout and did not calm down, probably half an hour.
And what is the result? Who made it easier? And given that it was necessary to take care of strength for recovery, and not waste it, it becomes absolutely unclear whether it is worthwhile to educate a sick child.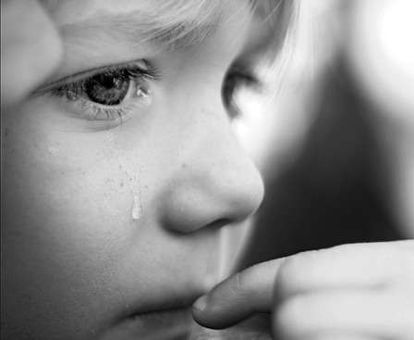 Conclusion
For myself, I decided that it was not worth it. Of course, the child can become a manipulator and purposely feign ill health, if only he would be spared and everything was allowed to him. Probably, there is some reasonable edge. But I don't see her.
What do you do with a sick peanut? The desire to cheer up overpowers or not?