Sometimes we can seriously influence the behavior, world view, or even the life of our child in the future with a single thoughtless act or constant cavils. I will give a few examples from my family.

Example 1
My grandmother was a very steep woman. Perhaps this is to blame for the hungry, orphan, pre-war childhood and post-war pains. She brought up children not strictly, but rather severely. My father, the only beloved son, in his third grade, solved the puzzle in his own way and argued with the teacher because of this. She told her grandmother. Granny, without thinking twice, dragged her son by the collar of his home to the teacher and made her apologize. Because of this unjust humiliation, my father's interest in learning has completely disappeared.
Example 2
My father was sorry all his life and regretted that he had no sons, but only three daughters. They say that talking to us is no use, we will still marry. As a result, only now I understand that I, and, most likely, the sisters have developed a kind of inferiority complex. From childhood I was told that I should be just an attachment to my husband, I should take care of him and of the children, of myself last and all, and not always. You know, it is very difficult to get rid of this unconscious complex.
Example 3
My aunt put her whole life on the altar of the family. She has two sons. The older one is more or less independent, and the youngest is a real Lyalka. This is despite the fact that he is 22 years old and he recently had a daughter. He does not want to study, does not want to work normally, does not help her with household chores. Idle around and wants the money to grow in his wallet.
I believe that the aunt herself is largely to blame for his consumer attitude towards life. All her life she has spoiled him. At the university, she wrote out notes for him and negotiated with teachers, got a job. He got almost everything he wanted, and he thought that was how it should be. Now it is very difficult for them, because the husband, to whom her aunt, except for shoelaces, didn't iron, first betrayed her, and then divorced.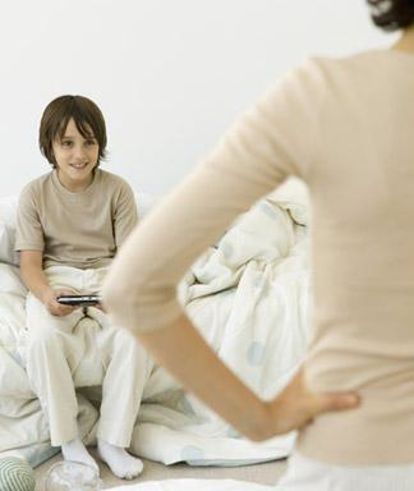 Example 4

My grandmother cooks and sews on my mother's line. But my mom can't do anything special. Apparently, the woman was easier and faster to do everything herself than messing with the child. Of course, Mom could have learned herself, but nevertheless …
Examples, if you think you can find a lot. But, as I already wrote in one comment, only the one who does nothing does not make mistakes. Mistakes must be realized, accepted and tried not to commit them anymore. And this, oh, how not easy. In the upbringing of children all the more. I only now understood this when I myself became a mother.