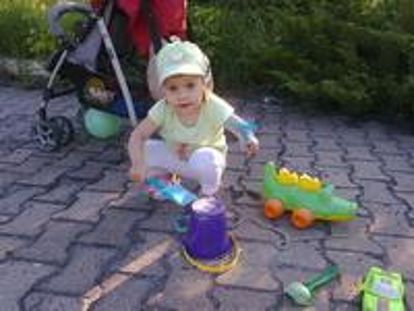 What makes mom's day
With the arrival of the warm season, the baby and I began to walk more, because the fresh air and the activity of the child during the walk is a guarantee of health. We go out before daytime sleep and after, towards evening, when the heat is already subsiding.
So it turns out: getting up, morning exercise, breakfast, sweetheart-daughter, myself, father-in-law (now I take care of him, since my mother-in-law went to work for half a year) and her husband, if he is at home, eliminating the consequences of breakfast (dirty dishes, crumbs on the floor ), fees for a walk.
We often combine the first walk with the race to the shops to buy the necessary products, and then we go to the children in the park. We arrive home at bedtime, sometimes even skip an afternoon tea because of the pansy desire to sleep. She sleeps alone only the first 50-60 minutes, then with her mom.
After I dogoved the lunch for the girl started during sleep, I feed her. Like a meteor, I cook something for everyone else that doesn't take much time, and again we gather for a walk, which on average runs from 6 to 9 in the evening.
Upon returning home, the frozen child is washed in the bathroom, I feed them with a light dinner. At this time, in principle, there is still an hour of free time before bedtime, but the strength and enthusiasm to cook food or do the cleaning is no longer detected.
So it turns out: in order to fully prepare, clean, iron washed clothes and so on, you must skip one of the walks with your child!
Self-flagellation
Calm and satisfaction visit me only when Anechkin's dad is at home – they go for a walk together, and I do household chores, but this is not often the case.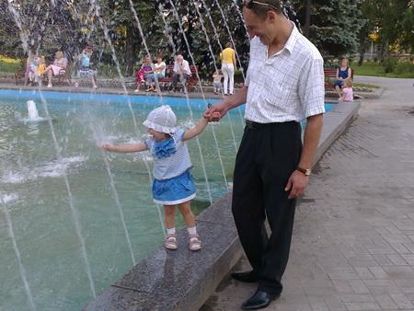 I don't want to take a walk from the baby, so I go out for a walk and eat myself with displeasure: What kind of hostess am I if I can't organize a day organically and productively ?!
And when we stay at home because of cooking / cleaning, conscience gnaws at me with terrible force – deprived the beloved daughter of the sun, air and cheerful communication with children.
Need to change something
You will not believe! I even loved rainy days: in accordance with my conscience, we do not go for a walk and I do a whole lot of things. So, then for another couple of days I can selflessly walk with Anyuta. But the rain is not the way out.
I understand that it is necessary to determine and prioritize correctly, to work out a mode that will allow to solve all the tasks. I want the child to get the maximum benefit from walks, to make the house shine with cleanliness and order, so that the household will be full and happy.
And it is also important to devote time for the creative and intellectual development of the crumbs: drawing, modeling and so on. And although the child's attention is not held for long in any of these occupations, it still takes time.