The winter season is associated with the majority not only with a pleasant frost, sports and slides, but also with childhood diseases. Every year my son and I struggle with acute respiratory infections, acute respiratory viral infections, bronchitis, and this year I became acquainted with otitis. To treat a child is an extremely important and serious matter, you should not neglect it.
Immunity protection


Protect immunity is necessary in moderation. I believe that there is no need to protect a child from all diseases in the world, since it is the virus that produces immunity to the disease. Some of which are better to easily get sick in childhood than to face serious problems in age.
For the prevention of viral diseases in the winter, I use simple methods:
– regular airing of the apartment
– taking vitamins, not only pharmacies, but also natural ones: compotes of berries frozen from summer, tea with honey
From childhood I remember oxolinic ointment, but, to be honest, I rarely use it myself.
Winter viruses


I'll tell you about the two most serious diseases that we had to face: bronchitis and otitis media.
Bronchitis son was sick 2 times, the second time there was even a suspicion of pneumonia, but, fortunately, after X-ray diagnosis was not confirmed. Wild cough, temperature at the beginning of the disease – the main symptoms of bronchitis. Coughing keeps the child awake and sore throat hurts throughout the day.
In many ways, I blame myself, because when I heard the beginning cough, I would still take him to the kindergarten, many hospital jobs are not welcome and parents wait until the last. Now I prefer to take a few days at my own expense than to go to hospital.
Otitis attacked this year suddenly, after 2 days of running nose, the son began to complain of pain in the ears. As the doctor explained, a runny nose and became the cause of such complications. The pain in his ears prevented him from sleeping, he woke up 5-6 times a night. Despite the fact that the pain disappeared a day after taking the ear drops, my sick leave was 12 days.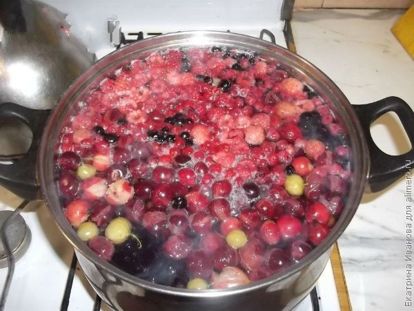 Negligence in treatment
Rapid discharge, missed medication, non-compliance with the instructions of the doctor – these reasons can affect not only the speed of treatment, but also give the child very serious problems in the future.
For example, a girl with hearing problems attended school with me and constantly wore a hearing aid, but she still didn't hear well, the reason for this was a complication of the flu. Each time, recalling this case, I am extremely responsible attitude to treatment.
I wish all parents healthy children, but still I do not advise you to drive the child into a glass flask. Children who are not sick in childhood may not develop sufficient immunity in their youth and not get out of the hospital, not everyone has a good immunity genetically.