All kids love water games. Pour, splash, splash, bathe – all this can be safely addressed to children in the summer heat. In the village in the country for games with water just expanse. We do not lose time and try to diversify our summer games with such wet entertainment.
Inflatable pool. Of course, in the heat we go swimming in the river. But the pool is near, the water in it is warmer and cleaner. Therefore, refreshing and splashing in the summer heat in such a reservoir is not bad, especially with small children.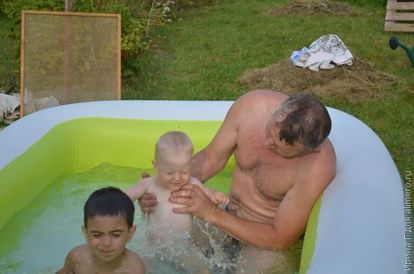 River. Some children, like my son, are afraid to get into the water for the first time. But on the river you can not only swim. Once we all followed him enthusiastically collected pebbles on the shore (they remembered their childhood). Then they competed, who will quit further and who will make more pancakes. On the sandy shore you can always build a castle out of the sand or make an inscription. True, the banks of not all rivers are sandy. Then such entertainment in the summer heat can be arranged at home.
Wet sand games
It is also good to make Easter cakes in warm weather, because wet sand is cold. And if you pour sand into a basin and add water there, you can get an imitation of a river or even a sea shore and try to build a sand castle. True, we did not succeed. My son was not attracted by fantasies (I think this is a game for older children) and he wanted to continue to sculpt his Easter cakes.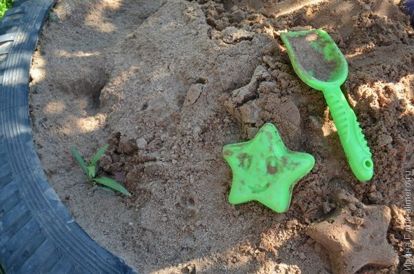 A basin of water. Interesting, informative and not hot. Pour warm water into a basin and throw stones, floating toys, a ball into it. You can make a boat out of a piece of paper, pour water into jars and not be afraid to wet your sleeves and sandals.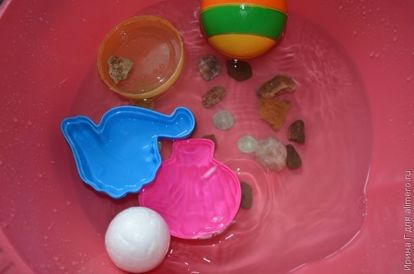 Watering can. My son loves watering. And today, despite the recent rain, he regaled the flowers with some water.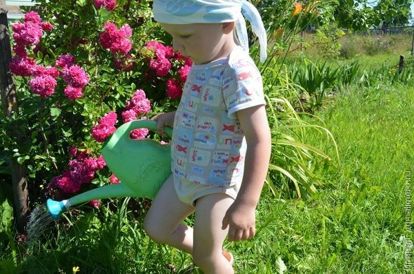 This occupation does not bother him for a long time. Often we water the garden with a hose. In the heat it is fun. True, I don't have current photos, so my nephew is three years old.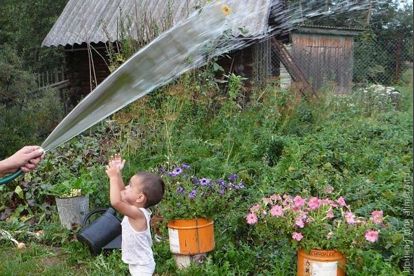 Water gun. We do not have such a toy, but a garden sprayer successfully copes with this role. The son enthusiastically sprinkles from it everything that comes handy: plants, a fence, chickens walking by the fence, and us passing by. In this way, spraying turns into a catch-up game.
Drawing paints. If at home drawing paints entails cleaning and going to the shower, then in the street in the heat, after the children finish the canvas (or they run out of paint), you can only confine yourself to the shower.
Washbasin. Often we catch the son behind this occupation. In the heat is not afraid that water flows into the sleeves. Only we have time to add water.
That's how we play with water in the summer heat. And on such days you can calmly wash cucumbers or potatoes with your child.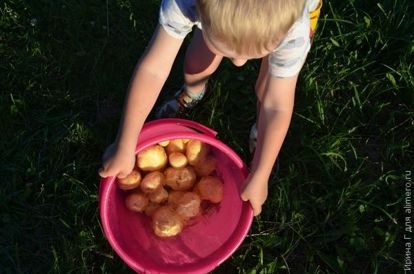 It is a pity that summer has already exceeded its second half, and there are less and less opportunities to play with water.
Do your children have any favorite water activities?