That ended our kindergarten period. Four years passed quickly and unnoticed. We celebrated this event with a graduation concert prepared by our children for us. We, on our part, also tried our best. More in today's article.
Already from the songs I had previously heard from my daughter, I understood that the matinee would be incredibly touching. And how else could he be? Tears from all parents flowed already on the first song, after the words the first call will soon be heard and the first word mom will write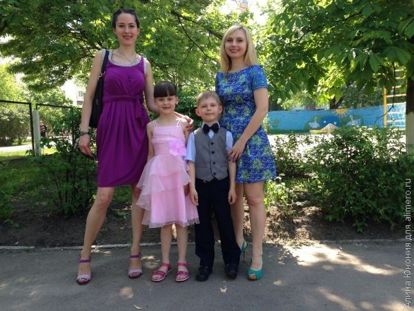 My daughter was sitting opposite me and was very surprised to see my reaction. Then I even asked if I really didn't like the performance.
There were also several scenes – the children tried to depict their studies at school, and my daughter showed a gymnastic number – a dance that she prepared in advance with a trainer especially for this matinee.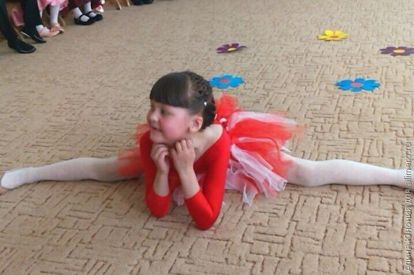 Later, the teacher told us that for all the years of her work she was the first to be able to put on a waltz. After all, to teach six-year-old children to dance (and even more so this dance) is very difficult. I have to admit, she and the children coped with the dance perfectly well. Beautiful music of Strauss, boys in white shirts, girls in beautiful dresses … Looked very touching!
Here we could not think of anything special. School supplies and standard encyclopedias decided not to give. As a result, after the matinee, the children received packages in which there were photo albums, a folder with all the drawings for three years and air mattresses with cartoon characters. Most of all the kids liked the albums.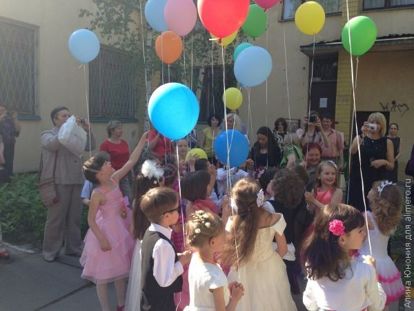 Then it was time to eat – we prepared a sweet table for the children. Shop cakes and pastries in our garden under the ban, had to do cookies, gingerbread and bagels. Instead of a cake, we cut a festive apple pie, which we baked in the kindergarten kitchen.
The tradition was to release balloons filled with helium into the sky. Again, a very touching moment. We went outside, the teacher made a small speech with good wishes and parting words to our children. And the balls soared into the sky to our applause …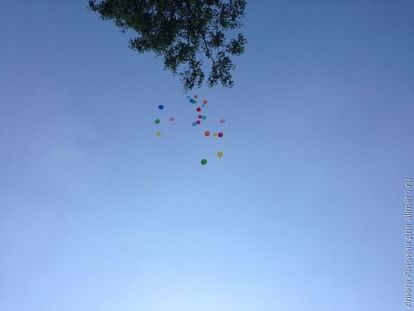 The holiday did not end there, the animators were waiting for the children in the assembly hall, and a modest table for the parents. While the children were having fun, we celebrated graduation in kindergarten. There was a minimum on the table, because it was hot and I didn't particularly like to eat – meat and cheese slices, remnants of children's sweets, fruits.
Mainly mothers were present, so the champagne was most welcome. Also, we were compiled by a nanny, a teacher and a manager. The atmosphere was very pleasant, many toasted with words of gratitude, shared their memories and future plans.
Of course, we cleaned up everything after ourselves, which was not difficult – disposable dishes, large garbage bags and many people. The four-hour event flew by. Then some parents went to the cafe, but we went with our friend and her son to the playground for my daughter's friends, because she also had a birthday on that day!
Well, goodbye, kindergarten!