This year we had a late matinee because of the quarantine of chickenpox in a group – too many children fell ill, had to delay the event to the last. But finally we waited for him, and I'm in a hurry to share with you my impressions!
Usually, in parallel with the matinees, we hold small exhibitions of themed crafts. This time we decided to make a small Christmas tree – simply and festively, everyone enjoyed it.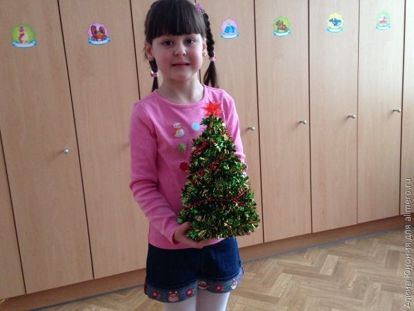 This year the music director decided to move away from traditional bunnies, squirrels and snowflakes and arrange a real New Year's ball. However, according to her idea, the ball was expected not quite normal – the ball of underwater inhabitants!
The characters were the most diverse – the sea king with his queen, a company of sea horses and jellyfish, a goldfish, a dolphin, starfish and several mermaids, among whom was my daughter.
We were rescued by a funny coincidence – back in early November, my husband and I ordered our daughter a costume for one of her favorite heroes of the Monster High cartoon named Laguna Blue. Who does not know, it is practically the same mermaid, with fins, scales and a flower in long hair.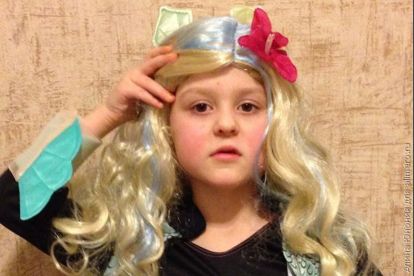 And in December, it turned out that this suit would be most welcome, and I had to present it before the New Year holidays. The reaction was very violent, with phrases this is the best gift in my life and my mother, but can I sleep in it ?.
To be honest, at first I was embarrassed by the wig, there was even a thought not to wear it at the matinee. But the teacher assured me that everything is fine and the kit should be complete. Still, it's a kind of masquerade, you need to look appropriate.
The performance was beyond praise – a few common songs, three dances (rock and roll, a waltz and a kind of quickstep), dancing groups (skates, mermaids, jellyfish), and there was a storyline.
Of course, the children were looking forward to Santa Claus. But he was in no hurry, at first the Snow Maiden was engaged in entertainment. Still, I like the traditional version more, but last year we had Candy instead of it.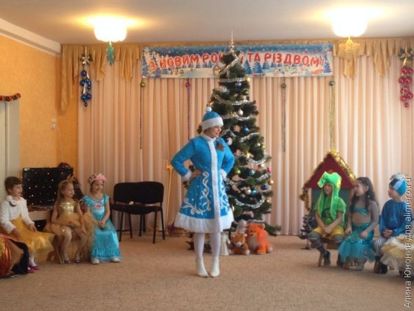 Underwater inhabitants took turns introducing themselves, and then, under the guidance of Grandfather Frost's granddaughter, learned a dance for him. Then they called on the magic phone and still called the lost grandfather. Here it is, progress – and here is the phone!
Santa Claus was awesome – from him, like a horn of plenty, poems and riddles rained down. The voice was perfectly delivered – loud and really grandfather, sonorous and loud, so to speak.
As usual, the children told poems, lit the Christmas tree and received traditional gifts. By the way, I was a little surprised by the fact that Santa Claus even managed to remember the names of some children. In addition, children and some parents took part in competitions – throwing snowballs at a distance, untied nodules on bags with gifts, etc.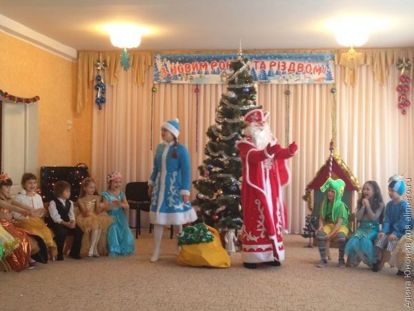 We were lucky and after us there was no matinee in another group. Therefore, children and parents could make plenty of photos near the Christmas tree in the assembly hall.
After the presentation, a sweet table was set for children and parents, during which we exchanged impressions, discussed the organizational aspects of the upcoming graduation ceremony and other issues.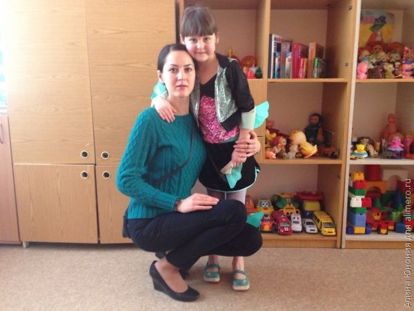 This is how our last Christmas party in kindergarten went. Each time it becomes all the sadder that children grow up and in general, time is so fleeting. But let's not talk about sad things, because the New Year holidays are so beautiful!
And how did your matinees go? Let's share impressions and photos in the comments! Happy New Year, dear accomplices!