Children grow quickly, and now it is time to send the child to kindergarten. And here the parents have many questions and difficulties. Which garden to choose? How to prepare a child? How to help him adapt to a new place?
How did we get into the garden?
I want to tell you our story. As always, it all started with the choice of kindergarten, in our city there are enough of them. My husband and I chose 3 gardens, which were geographically suitable for us, and went on reconnaissance. All this activity began in the month of February, the son was then 2.5 years old.
The first garden met me cordially, but there was one big BUT – I came too late and our turn would come only after a year and a half.
I went to the second kindergarten, which my husband and I went to. Everything suited, especially the fact that there is a pool. And I got on the line a year ago. However, having come this time, we were not on the lists. And I was again offered to wait.
There is a third, the last option, and the hope to send the baby to the garden by the age of three, melted before our eyes. However, God heard my prayers, and they took us. In this garden, there was a speech therapist, which really suited me, because my son spoke very badly for his age.
We began to wait for the summer and gradually get used to the Sadovskoy regime so that it would be easier to get up in the morning and go to bed at lunchtime.
Here we are in the garden, BUT …
We passed a medical examination, passed the necessary documents and came to the garden on 1 June. As in my opinion, the son got used quickly, after all the team, everything is interesting, not so much at home to play. But we began to get sick very often.
In the month he goes 10-15 days, or even less. And what I just do not do, and I give vitamins, and immunostimulants, and fish oil, and the sea every year, and he is sick. I have been extending maternity leave for two years, since I don't want to leave him with anyone, and I don't want to take him to the garden. Our doctor says that up to 5 years will be sick, to turn out immunity. So I'm waiting for everything).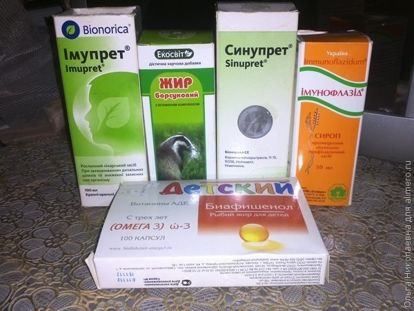 Girls, how do your children go to the garden, how often do they get sick, and what do you do for prevention?