The topic topic for me personally has always been and will be relevant. Everyone has been discussing, discussing and will be discussing. Someone talks about this right in the eyes, and someone behind his back.
Honestly, I admit to you, I don't like to go to the playground with my child. Maybe I'm the wrong mom and take care of my own emotions, but I don't like it when my child is compared with other children and they start to wash the bones of each other. I have several girlfriends who hold the same opinion as me.
This topic is especially relevant for me, since my child has some peculiarities in development. Many of my friends tell me that I am greatly exaggerating, but I am a mother and I know what problems we have. And when it is noticed by people around, it is rather difficult to digest it all.
Your child is not like that
I can tell you right away that almost no one has ever told me on the playground or in another crowded place that my child is not like that. Because visually not visible. My daughter is completely different from other children. She is active, sociable and smiling.
Once we traveled by train for 12 hours and Masha went around the car, communicating with other children and adults. A few hours later, the neighbors in the compartment started asking questions: How old is the child, How is it developing, Are there any problems? I fairly calmly reacted outwardly, told everything as it was. But every time there is a rebellion in me when it comes to my child and its development.
How not to lose heart
I have never tried to compare my daughter with other children, if not our story. But still, involuntarily comparing. I constantly think that everything could be different if the birth was normal and the baby was full-term.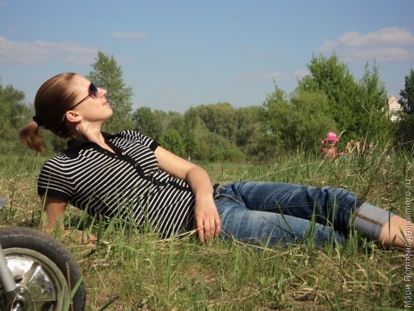 Maybe my daughter would have attended a dance club and made significant progress. Or maybe she would have painted remarkably, while she could not even hold a pencil in her hands in her four-pony tail. All these little things for me become a huge lump, which increases in size every day.
Every day I try to believe that everything will work out. We go to classes, I study with my daughter myself. Children like her require additional training.
You should not dwell on the opinions of others about your child, because each person is an individuality.