Continuing the topic of pediatric dentistry, I would like to share one more problem. This time orthodontic. Unfortunately, many parents meet with an uneven dentition and improper bite. In our case, the bite is open and I will try to tell why it appears and what is the treatment.
What is open bite
Such a problem as an open bite can often not be noticed. The front teeth of a child change in 6-7 years, and sometimes it seems that the teeth just have not yet grown. Even when the daughter had already begun to be treated by an orthodontist and wear a plate, the mother-in-law wondered why we needed this, because her teeth are even!
We all know that ideally the upper front teeth should overlap the bottom row. If the bite is open, the teeth do not close in front or from the sides. This problem I discovered in my daughter just when she was 5-6 years old.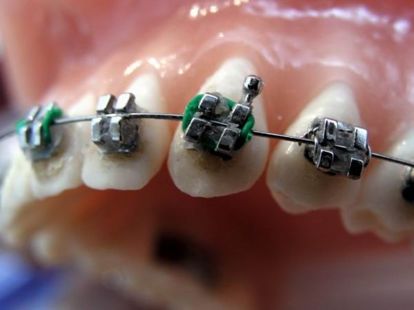 At the reception at the orthodontist, I naturally inquired about the reasons for such a pathology. The doctor identified several factors:
– bad habits (thumb sucking, pens, pacifiers)
– violation of nasal breathing
– rickets
– scoliosis
– artificial feeding in infancy
– heredity
Unfortunately, several factors influenced my child's teeth at once. My daughter is an artificial woman, her breathing is disturbed because there were adenoids, and she also has scoliosis. The greatest impact was made by poor heredity. The fact is that I myself once had the same open bite. I always sadly joke that my daughter simply had no chance.
We began to be treated as soon as we learned about the problem. Children under 10–12 years old do not have a bracket system, and therefore we wear special records. At first there was only one plate, on the upper jaw, it was supposed to twist it so that it expanded and the jaw expanded accordingly. Then the teeth go down.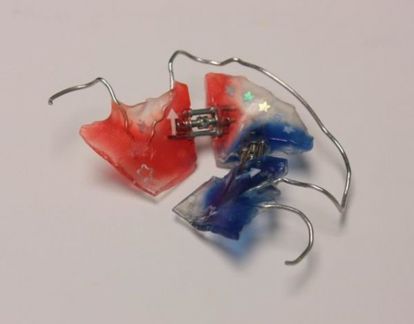 I would like to note one thing here. As with any treatment, the patient himself must be interested in the result. Let your child be small, you need to explain why you need to wear a plate, interest your child in this. The fact is that this device is removable and many children simply take it off and do not carry it. As a result, the effect is zero.
I constantly tell my daughter: it is necessary to suffer, otherwise the teeth will be ugly, uneven. You need to tune in for long-term treatment. This is not a year or two. I myself know what it is to be treated by an orthodontist. Until now, with a shudder, I remember the iron on my teeth and no one can prove to me that braces can be beautiful. But the child needs to be adjusted to the result, otherwise it will not work.
Results
Now my daughter is 10 years old. While we carry 2 plates on different jaws. The front teeth closed, but there were still gaps in the sides. I very much hope to do without braces. But the treatment is still in progress, so time will tell.