A week ago, I disappeared and temporarily stopped writing topics, sharing my thoughts with you. Nothing special, you thought, because now it's summer and everyone goes to rest. But I was at such a resort that you would not wish the enemy.
On Thursday evening, my son had transparent nozzles that constantly flowed. Having taken this into service, I rinsed my nose to him and monitored my state of health. At night, he began to cough, and in the morning he had a slight temperature. I don't have the habit of stuffing drugs right away, so I just tried to maintain a good state of health and made it possible for the body to cope with the disease itself.
Since Dania's weakness has always been the bronchial tubes, the day began to have a deep bronchial cough. He was not so ill for the first time, so I knew what to do and how to help defeat the illness. But I overestimated my opportunities. When I went to bed, I heard whistles and wheezing in the baby's breath. To say that I was scared outright is to say nothing.
At first, it was thought to wait for the morning and look for a doctor who would listen to the lungs and prescribe a more serious treatment. But the sound mind and maternal heart made me call an ambulance and call an ambulance. Surprisingly, the doctors arrived in 5 minutes.
As soon as he touched the sleeping son, the doctor told me right away to collect his and Danina's things. I grabbed everything that just caught my eye, wrapped my son in a blanket and went to the hospital. The preliminary diagnosis was pneumonia.
Arriving at the front desk, we were met by a very nice lady of Balsakovian age with a run-up, why did we come at night, but did not wait for the morning. Looks like she wanted to sleep, since she was on duty exactly that.
Before the inspection, she lifted Dana's shirt and froze. At first I could not understand what was the matter, and then, looking at his stomach, I was speechless. Breathing was 60 times per minute. That is, in one second he managed to inhale and exhale. At the same time, cavities appeared under the ribs, so the lungs contracted.
Immediately he was taken a picture of the lungs and made the final diagnosis: obstructive bronchitis with shortness of breath I degree. Before going to bed, they made two injections (antipyretic and antibiotic) and arranged for the hospital.
Treatment
In order to better understand this disease, I will tell you a little about it. Bronchitis is a disease of the bronchial mucosa, and obstructive means – difficulty in passing air. This disease is caused by a bacterium, an infection or an allergy. In our case, it was a viral infection.
Now, having studied everything from A to Z, I understand that antibiotic treatment is optional, but in order not to reach pneumonia, doctors prescribe them to everyone without exception. The main assistants in this case are all sorts of procedures: inhalation, massage and heating.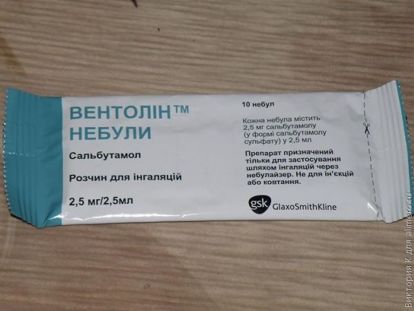 The minimum recovery period is 5 days, but mostly at the hospital in the hospital are 7-10 days, until all the wheezing pass.
findings
The most important conclusion I made for myself: no matter how well I know my child's body and its weak points, it is MANDATORY for any ailment that you should immediately call a doctor. If I hadn't called an ambulance at night, then it is unknown how this would end.
The mere presence in our hospitals is a lot of nerves and problems, because besides you there are still a lot of children with various diseases, and the orders lead to shock. God forbid to get into our medical institutions.


Health to you, your children, relatives and friends!