I already wrote about how much happiness fell on us with my mom. We gave birth to daughters with a difference of just one week. And my first was born. Now our wonderful babies of 4 years old. As this time ran, I did not even notice!
Surprise does not pass
We go for a walk with mom sometimes together, sometimes one of us goes with the girls to the park or to the playground. The most interesting thing is that the neighbors still cannot get used to the fact that our little girls are the same age. Sometimes people ask, is it true that my mother gave birth to herself.
Or even invent stories that I gave birth to two, and gave one daughter to my mother. I really do not understand such people. But I did not want to tell about this.
We – not sisters, and not just girlfriends
I want to tell that our daughters are perfectly friendly and get along very well with each other.
I told my daughter that she has an aunt who is the same age. At 4 years old, my Ksyushka understands the degree of kinship. And she knows that Lyudochka is her aunt. That she is her grandmother's daughter.
My mother also explained to her daughter that I was her sister, and my daughter was her niece. And Lyudmilka can even call Ksyusha a nephew. It's so cute!
Sometimes those around out of idle curiosity ask our girls if they are sisters. On this question, both of our little stars proudly report that one of them is an aunt, and the other is a niece.
People don't always believe in it. They say that, probably, this is their game, and in fact they are just girlfriends. And then our daughters point at us with mom or run up each to her mom. People do not always perceive what they see adequately. But I want to say that, fortunately, there are more good and good people in the world. The rest in bewilderment go by.
Case in the clinic
Once we came to the clinic together – the four of us, for vaccinations. Our daughters were playing fun in the hallway. And when our turn came, my Ksyusha said she wanted to go along with her aunt.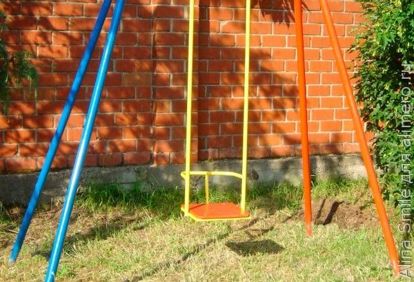 The nurse was new and, looking at my mom, clarified that maybe with my grandmother? But no, Ksyusha was adamant, grabbed Lyudochka by the hand and said: I want to go with my aunt, I'm not afraid with her!
The nurse rounded her eyes and admitted that she thought it was a sister or child of another woman. She did not even suspect that my mother, whom she had just called grandmother, had given birth to this very aunt. Then she quickly apologized and disappeared into the office.
We smiled in unison – we got used to different reactions. But the main thing is that our kids understand everything correctly and are friends.
And how did you respond to my story? I am interested in any opinion, let's talk?