The time has come for the New Year holidays and similar holiday requisitions in the kindergarten. For gifts and Santa Claus children mom pass willingly. But many don't want to donate for gifts to staff – they think that it turns out too much.
New Year's Eve Call
I sat down recently to count my New Year budget. So everything was fine with me that I could not get enough of it. From these dreams, I got a call from my mother from the parent committee. They sat there, thought, counted, and now I have to pass a little more than $ 10 for all the New Year's events for a couple of days.
On the one hand, the amount seems to be not fabulous. But on the other, and not small. I can live on it for two days. Although, again, if something is not pleasant, no one bothers to go to the parent committee and deal with organizational issues. But I do not want the same.
Moms decide for themselves what to buy, make up gifts, drive after them, buy, ring up others with requests to hand over money, listen to everyone. Therefore, without further ado, I went and turned in the money. But we also have more meticulous mothers who have calculated everything according to their accounting principles.
In the beginning, they meticulously figured out where and how much money would go of this amount. It turned out like this:
$ 2 on mykolaychik, as a gift to a child on the 19th of December;
$ 2 for a gift to a child on a New Year's matinee;
$ 2 for Santa Claus services;
$ 2 for gifts to teachers.
And the last point they caused particular outrage. Considering that the children in the group are just over 25, the amount is impressive. In fact, in their opinion, educators will receive 50% of their salary for the New Year. This is somehow unjustified a lot. Therefore, they limited themselves to donating money for entertainment for their children.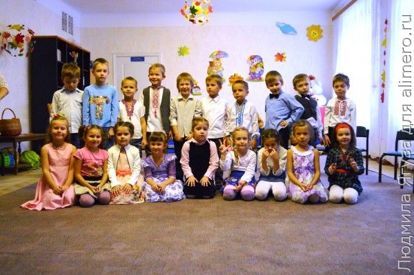 My bookkeeping
I do not know why, but moms did not take into account a number of factors. For example, in addition to the teachers in the group works nurse. It is unlikely that the parent committee will pass it a gift. Plus in the garden there is a director, a nurse, a cook. They probably also collected from all groups with this amount.
Plus, there are several immigrants in our group from whom they don't take money. They can also be counted among those mothers who refuse to donate money for gifts. As a result, the amount for educators remains rather modest. Not half the salary.
Besides, if you don't even donate money for gifts to all the kindergarten staff, and congratulate the educators from yourself, you can hardly win. I, for example, would give each of $ 2 each. I can no longer, based on my income, and less, it seems to me, is completely insignificant.
Another question is, is it necessary to give gifts to garden personnel for holidays?