Let September only come, but time flies. You do not have time to look around, and in toy stores there are already crowds of children and their parents, and the prices are prudently inflated, as is often the case.
In order not to succumb to the New Year fever, we usually buy our daughter's gifts in advance – in September-October. Moreover, in this way we significantly save on shipping costs, because there is no hurry, and there is no need for air mail. As I have written many times, I have been ordering 90% of clothes, shoes and toys in American online stores for a long time.
We don't give casual outfits. Usually this is something original, something you can do without, but it's so nice to have. This year the nightgown and pajamas with your favorite daughter characters – Ariel and Dr. Pljusheva are a gift.
Will add a set of gifts elegant dresses and, of course, shoes.
Seeing the prices in our stores, I was upset at first – 1700r (550 UAH) for a doll, I am not ready to lay out. Firstly, it is expensive, and secondly, I know where to buy exactly the same one is five times cheaper.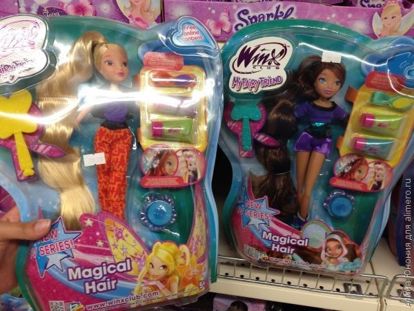 Exactly. Just now on my favorite American toy site is an action on some Monster High and Mai Little Pony dolls. Do not believe it, but I purchased some of them for the price of $ 9.99 and one for $ 14.99! There is no doubt about the originality of products, unlike our stores.
Unfortunately, I haven't managed yet to find the third Winx witch – I have not seen such dolls in any store in our country. There is a cartoon, but there are no dolls – it's a mess! The daughter has already received two (Icy and Darcy) for previous holidays, the last one is left – Stormy. Alas, while it is sold only in online stores in the US, and at amazon.com the price for it is now exorbitant.
By the way, we are constantly asked on the street – both children and parents, where we found these dolls, very much children want to have them.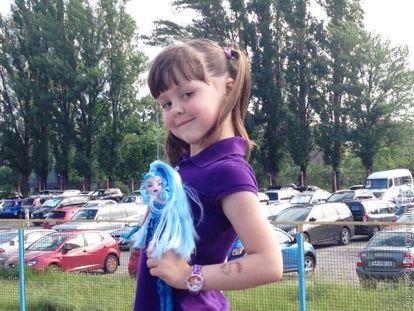 The turmoil before the start of the school year ended, which was the reason for the wonderful promotions on children's backpacks. So two beautiful backpacks with the image of her favorite characters are going to her daughter. And they cost me $ 6 each.
Last year I already bought a similar backpack, my daughter successfully took him to the gym for a whole year, three times a week – the quality is excellent.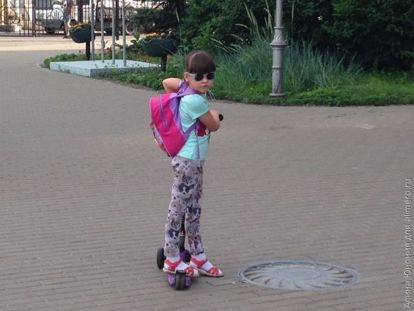 I could not get past the table set (spoon and fork) with Princess Rapunzel instead of pens and a set of chains and pendants with Winx fairies.
These gifts, I hope, will be enough for us both for Santa Claus and for St. Nicholas. Let it be three months, but her daughter is already looking forward to the holidays and plans to write a letter to Santa Claus in the near future.
Are you preparing New Year's gifts in advance?