As time goes by, children grow older and their preferences change. Of course, in the first place, my six-year-old daughter firmly established dolls, but this is not her only hobby.
Today I would like to tell you about our purchases, which we recently did, and which my six-year-old daughter really enjoyed.
Stencils notebook
At first I did not pay attention to the stand with these notebooks, but recently we visited a birthday party and saw it among the rest of the gifts. Its essence is simple – on the leaves are drawn silhouettes of girls, which must be supplemented with clothing, shoes, accessories and decorations.
This can be done with special stickers or stencils that can be conveniently removed from the notebook if necessary. There are many types of notebooks – different formats, silhouettes, stencils, there are even sets with pencils included.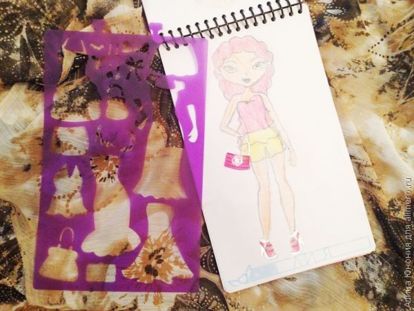 I really liked this version of creativity. The cover of the notebook is quite solid, there are many pages, everything is done as efficiently and conveniently as possible. There are also options for boys – you need to finish or add details to the silhouettes of the cars.
The most universal option (approximately A5 format) costs about 450 rubles, a larger format costs more.
Once a set of these cards brought a daughter in a kindergarten friend. The game so fascinated children that we had to buy Uno and us. The rules of the game are simple, six-year-old children played enthusiastically in a few minutes. The number of participants is from two to ten.
As for me, the price bites a little – the promotional price for a set of 108 cards 450r. Upon learning this, our grandmother said that it would be better if I bought a deck of ordinary playing toys and started a child to play the fool;))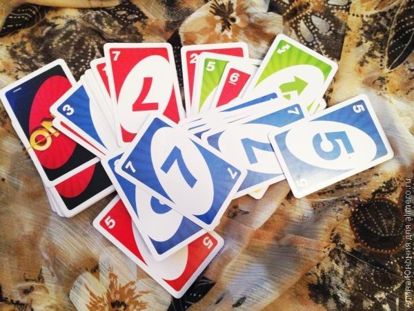 There are also options not with numbers, but with pictures – Monster High for girls and Cars for boys. But the seller said that they are designed for young children.
We expect this toy next week, because we ordered it from an American online store. For a whole year my daughter dreamed about this set, and finally, on the eve of her birthday, the store made an excellent discount – as much as 70%!
Believe it or not, this is a whole Monster High doll creation lab. In a set of four blanks dolls that must be painted. To do this, you need to install on the tablet or phone a special application in which the child creates the face and body of the future doll.
Then, in turn, ink is poured into a special device, details of the doll's body are inserted, press Start, and the miracle begins! Several times I watched a video review of this set. Now my hands are itching to quickly start such creativity!
Unlike plasticine, polymer clay products can be baked in the oven so that they harden. Therefore, this material is perfect for creating beads or small things for dolls.
We made bracelets and beads from beads, and our dolls were very happy with pizza, vegetables, fruit and cake!
Here we are now fun. What are your kids interested in right now?