Today I want to touch on a delicate subject and, unfortunately, common today. It will be about when a woman in her arms with a child or with several is left alone in view of the different prevailing everyday situations.
This topic touched us and my daughter, but we found an alternative to the circumstances, or rather, she found us.
Second new acquaintance
It so happened that I divorced my husband when my daughter was 1 year and 3 months old. After parting, I met a man who was ready for the fact that I have a child, but this turned out to be empty talk. We broke up, and did not start building something normal.
And then, one evening, I went out into the store and met my classmate, who did not recognize me, because we had not seen each other for many years, and we were not particularly friendly at school. And so our new friendship ensued, which eventually grew into something more.
Joint walks with a daughter
Despite the little experience of a young man in a relationship than mine, I was very surprised by his position. He easily offered to take a walk once with the child and wanted to get to know her daughter better.
As you know, men do not like additional responsibility, and even more so, they do not really want to build a serious relationship with a woman with a child from their first marriage. Masha had fun with Sasha, she played ball, hide and seek and just fooled around.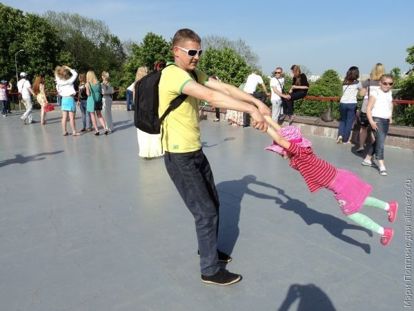 Over time, walking on the street became permanent. I saw my cheerful child and noticed that Sasha, too, treats her absolutely positively and does not bother him anything.
New dad for daughter
Once I was very worried about the question of how to call a new dad to my daughter. So far, she calls him by name, dad calls dad (but sometimes gets confused, which is not particularly pleasant for a biological father). And with age, she will probably decide how to turn to the new dad herself. The psychologist also supported me and said that the daughter herself should decide how best to handle.
Unfortunately, the daughter sees her biological father not as often as she would like. It is evident that she is very bored for him, like himself. But I am glad that we have a new dad and his daughters are fun and comfortable with him. In addition, there is a male education, which the mother can not give her children. For example, I really missed my father as a child, although he came and we spent time with him.
Life examples
I have one friend from my old job. She was just as divorced as I was when the child was small. Over time, she met a man who became a good father for a child, and for her a loving husband. I always love their photos, so cute and glowing.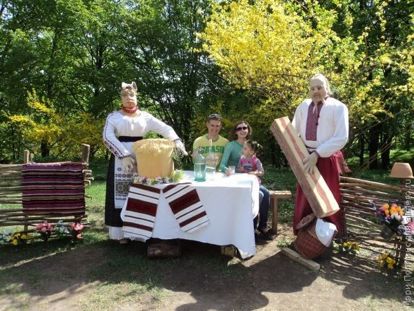 A classmate, having a son of 6 years, also met a man and recently had a second child from him. Live peacefully and happily. Daddy's son does not even appear and does not help in any way financially.
As my personal experience shows, and the experience of my divorced girlfriends, a good new dad is better than a bad old one. Better yet, the new dad could replace the child's biological father. More to such representatives of the male sex.
I do not know how our relations will develop in the future, maybe we will be together, or maybe someday we will part and everyone will go their own way. But the main thing is that my daughter is comfortable and fun with the new dad!