Every mother wants her child to obey. Of course, complete obedience is unrealistic to achieve – a child also has his own desires and preferences. But sometimes there are situations when it is necessary to rein in the child, but it does not work. I recently learned about an effective way to achieve this.
Is there a problem?
On the search for a question I was pushed, not only the behavior of my daughter. Who read one of my past topics about an interview at school, knows that the head teacher drew my attention to the uncontrollable behavior of my daughter. She diagnosed hyperactivity, but I saw a completely different problem.
My daughter does not feel the limits of what is permitted, but not because I did not tell her what is bad, what is good and how to behave. I tell her all the time, but they are poorly fixed in her mind. As, however, and at any other child.
My problem is that I try to limit my daughter to a minimum. I was always straightened up in my childhood, reminding me that I was a girl, that good children do not behave this way, so embarrassing, uncivilized and so on.
And in the desire not to limit my child in self-expression, I missed the moment when I had to set clear boundaries of what was permitted. It is clear. Because sometimes we, adults, understand some things as a matter of course, but for a child this is not such.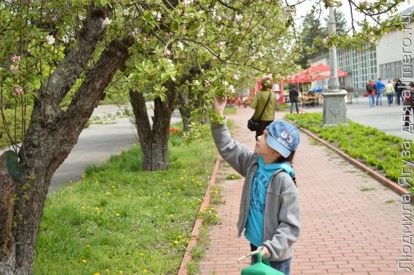 So what to do?
And recently I heard a great recipe for how to remedy the situation. Of course, first of all, it is necessary to define clear rules of behavior. And for the child, they should be as detailed as possible. Then you need to motivate the child to carry them out.
It is relatively easy to do. In each situation, the child must understand that if he does so, then mom and dad will be very pleased with it, and if so, it will be very upset.
After all, for a small child, parents enjoy undeniable prestige. It is very important for him that mom and dad feel good, be joyful and smile. And he is very worried if they are sad or upset.
That is, when mother shouts at him and demands good behavior – this is not an argument. But when mom gets upset and even cries because of bad behavior, he immediately wants to correct the situation.
Therefore, now in every problem situation, when we go to the debriefing stage, I focus on the fact that I was very upset and upset in this situation, I was ashamed and unpleasant. And I would feel better if my daughter did this or that.
And I must say, improvement of behavior is evident!