My son is almost three years old. And right now we have entered the age when I increasingly hear the question Why ?.
His curiosity is very pleasing, I am overwhelmed with a sense of pride among friends and relatives, because at 3, he asks absolutely no children's questions and asks for an answer. I try very hard to give an exhaustive answer to all questions, but sometimes they confuse me. For example, why do people throw coins into an aquarium in a supermarket?
But sometimes the number of questions is very large. Especially when I or my husband are trying to do something important, and the flow Why does not stop. Therefore, you begin to lose your temper, and this is not what you need to do. It is necessary to have patience and try to explain everything clearly.
In all the books, the age when a child turns from a silent and calm into a curious little man with constant questions is 3-5 years.
And we started it somewhere in 2.5 years. What are we doing adults. We try to answer some questions honestly, others try to avoid answering, and to others, we translate the topic in a different direction so as not to admit that we don't know the answer (so as not to drop our parental authority).


Children's logic
My why it is very demanding. And if he asks a question, the answer is needed momentarily, no matter what I do at this moment. He does not like excuses or transfers to another channel, and over time he does not forget what he asked and asks the question again. Also, the son considers himself very adult and does not like being lisped with him.
This is just the age when vocabulary increases in huge jumps. And the conclusions that the son makes after some kind of observation are simply astounding by their logic.


Adult reaction
The child must understand that you trust him. Give him the opportunity to dream and reflect on their own, plunge into the childhood with him. Let him try to answer his question, praise him, whatever the unreal answer.
My child is very important to our attention, because if he does not receive it, then he tries to search for answers to his questions on his own. As a result, checks items for strength. Question: Why can not I wet the phone? remained unanswered, as a result, he was immediately sent to swim in a basin of water. The same situation almost happened with a hammer and remote control. That's why you can not hit and that's it.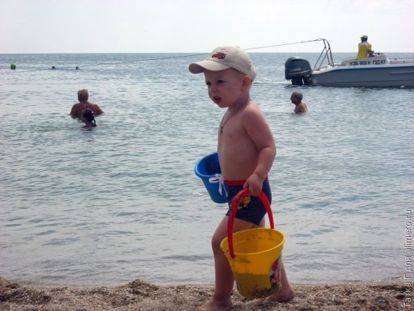 Try not to shout at the child for his curiosity, but try to understand him, think about what you would do if you were a child. Answer all his questions, because the desire to know the world can burn out because of your tiredness or laziness. And then you will bite your elbows at school, when he will not be interested in anything at all. And in order to maintain his huge interest, be interested with him, be surprised at his logic, be proud of him and finally love him.
If your child goes to kindergarten, then ask him. How was your day, What did you eat in the garden today, What was played ?.


findings
It is not so easy for an adult to join in the knowledge of the world with the child. In order for this to happen more effectively, read with him various illustrated books, this will help to somehow predict his questions.
And also play games that can support curiosity in a child. If you do not know those, you can ask the kindergarten teachers or teachers in schools of early development.