Earlier, I theoretically understood that weaning the baby from the breast is a very serious and important transitional stage in the development of the baby, in the transformation of the relationship between the child and the mother. And now I know firsthand how difficult it can be.
Painful preparation
I know that many mothers give up breastfeeding almost in between cases, without giving it undue importance and without going into the background. And, it must be said, it seems that their children bear it much more easily than children of such moms as attached to their child, as I am.
Probably, if it were not necessary, I would enjoy such a convenient and pleasant breastfeeding for a long time. Therefore, the decision to put an end to this bliss was not easy for me. I was sad and scared.
I reread a lot of information, listened to many opinions about how to better and more gently engage with GW: when, how, sharply or gradually, deception or ultimatum, how to behave and what to expect. And still it was not prepared.
The beginning gave confidence
I firmly decided that I would not immediately categorically tear off my daughter from the breast. I set out to remove all daytime attachments for the time being, and at night still not deprive the baby of her usual pleasure.
On the very first day, before the daytime sleep, I covered my chest with a bandage and calmly told my daughter that the sisi were unwell. To my proposal to sleep without them and return to them after sleep, since during this time they will heal, the baby calmly replied: Good! She took care of her hands and fell asleep, and I was euphoric about success!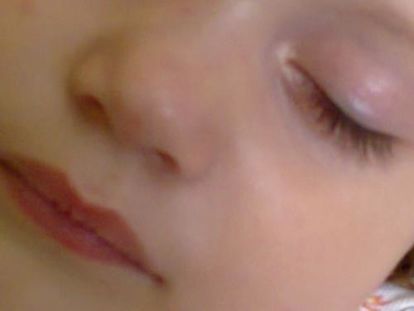 The next day, from the very morning, I explained to my girl that she had grown up and was doing fine without her mom's sisi, and therefore sisi stopped working during the day, but would still work in the evening and at night. She understood and agreed, but went to sleep with great difficulty, slept a little, got up in a bad mood.
Somewhere around this time our terrible lump of nervosa, anxiety and fatigue began to grow.
Completely unexpected nuances
Yes, from time to time Anya wanted to cling to her mother's breast – she demanded something capriciously, then she asked plaintively: Mother, sisyu! … Anyuta is mowing … and working. I was expecting this, but because at the ready there were distracting offers to play, and on the street I tried to stay with her longer.
But when on the third day she firmly decided not to sleep at all during the day and the days without rest were repeated and repeated, I began to panic. But that was not all: she defiantly ignored me, preferring to play with dad or grandfather, or even be alone. She rejected all my attempts to play with her, and even the desire to console her when she cried.
A single thought knocked in my head: She stopped loving me, she just needs me to sit. And indeed, it seemed to me that the life of the little girl obeyed the whole expectation of the night when Sisi started working again.
And at night, we both hardly slept either, because the daughter frantically tried to make up for the time of Sisi, taken from her during the day. In the end, both of us were terribly tired, angry and whining.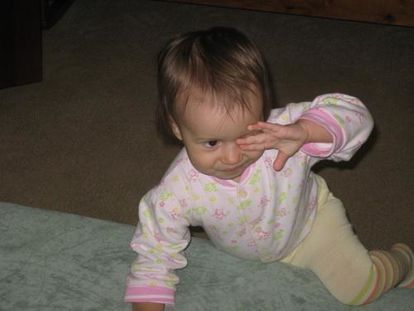 My heart was breaking apart, I was unbearably missed my own child, although she was always there, but there was some kind of stranger. At the same time there were moments when her endless whims generated in me a desire to run away from her, so as not to break into a cry.
The feeling of guilt was also depressing: in the moments when she needed my help and support so much, I myself could not cope with myself, not to mention patience and calmness towards my daughter.
Crucial moment
A week later, I realized that I needed a new starting point. Mom brought a harmless sedative for Anya on the advice of our pediatrician, for myself I also bought a sedative.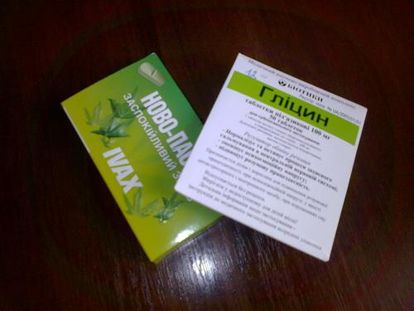 But most importantly, I decided to stop harassing her and myself by trying to keep the former mode of the day, exhausting but unsuccessful layings for daytime sleep. It was necessary to create an atmosphere of peace and love, to listen to her needs and desires.
At night, we slept off, and the next day, the beloved daughter was again affectionate loving girl: we walked together and did business, embraced and kissed.
To date.
To date, two weeks have passed, as in our life there are only night applications. During the day, Annushka if she remembers about the system, then pretty calmly – she says that the sisi do not work, but will work in the evening.
But with the daytime sleep, we have huge problems – the little one doesn't know how to fall asleep without her mother's sissy. It does not help either rocking on the handles, nor lullabies, nor fairy tales with massage. Only the last three days, daytime sleep is present, but the daughter cries for half an hour before him, cannot find a place for herself, and wakes up with crying too.
We, of course, more or less recovered from the experienced stress, but there are questions in my head. How to facilitate the crumbs of sleep? Did I do the right thing, that I only partially excommunicated? Wouldn't it be easier and more understandable to completely finish the GW? And what awaits us at weaning from night feedings.