The theme that there are no ideal parents, children will always be unhappy with something and take offense at something, has risen here more than once. But still, something for me personally remained unsaid. Therefore, right here and now I will try to structure my thoughts.
Awareness of versatility
Awareness of the right behavior came to me with one comment. Forgive me for not mentioning authorship – I read and don't remember who wrote where and where, I just save the necessary information in the memory bins.
So, the toggle switch, which switched my mind, was a quotation of a pediatrician to the confident observation of the mother that she would not make mistakes with the second child — she would admit it, but others. And then it dawned on me that it makes no sense to climb out of their skin, trying to raise the child, as it should – still will not work.
Yes, we all remember our childhood grievances, we would like to correct them, and therefore we give ourselves a vow, that with my child I'm already, no, not the only way! (I've gotten into generalizations here, as I'm watching, many people have the same thoughts about this). But we forget several important nuances.
1. It is extremely rare for the child and the parents to have the same psychotype. That is, I, for example, choleric. In childhood I was not satisfied with one thing and wanted another. My child was born melancholic, and I am trying to apply the perfect upbringing for the completely opposite psychotype to him. I do not think that the child is happy.
2. We, compared to our children, grew up in completely different conditions, in a different society with different values ​​and attitudes. This, of course, is not the decisive factor, but very significant. Therefore, all that was relevant in our time may be useless today. Or vice versa.
3. All clever books on pedagogy and psychology do not provide guaranteed and proven recipes for education. They reflect only the general characteristic patterns that may or may not work in the case of my child – here, again, we must take into account its features.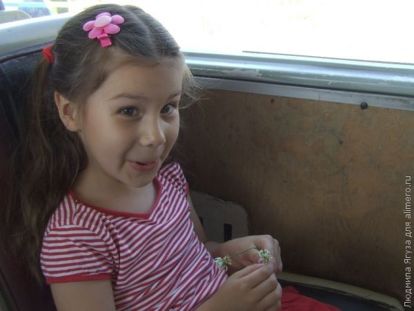 So how to be?
To rely solely on intuition, as it was written here, I would not risk either. Still, I am also a living person, and I have emotional drops, when you don't hear, not only that intuition, the voice of reason is barely perceptible. In such cases, the pre-selected line of conduct comes to the rescue.
My rules are imperfect, but the most correct, in my opinion, education:
1. First of all, always and in any situation to love a child and express his love to him.
2. Whenever possible, let him know that no matter what happens, he will always receive support, understanding and help from me.
3. Teach him to think independently, to think, to solve problems.
4. Teach him to be himself. With this, of course, the most difficult of all, some of this life and learn not learn. But, at least, it is necessary to show it by example.
And when an inner teacher doesn't have to do with you, you don't need, you can or don't, and you also have an exemplary behavior algorithm so you don't get lost in a difficult situation, then you feel calmer and more relaxed. What else does a child need, if not a calm, loving and confident mother?