There are now a lot of sports clubs for children of preschool and primary school age – from public to newfangled private ones. You can take a child with anything – from chess to dancing, there would be money and time.
In this abundance of sections, it is important to be careful, because you don't want money and time to be wasted. My daughter has been practicing gymnastics for three years already, and I myself have been working in a children's development center – I have some experience and knowledge. I hope the article will be useful for those who are only planning to begin to acquaint the child with sports.
The first step is to determine the goal. What is sports for a child? Do you want to grow a professional athlete, or do you have enough level of general physical training? Who needs classes – you or the child? What does the child want to do and does he even want to?
Why do you need these classes? Among the answers there is even to keep up with peers or to be able to boast in front of colleagues. Depending on the answers should move on.
So, if you are attracted to professional sports, then, first of all, you should remember that this is hellish work and workload. Yes, yes, this is not training in the mode of times I went – I missed two, but this is a change of priorities in the child's life, a clear focus on the result, etc.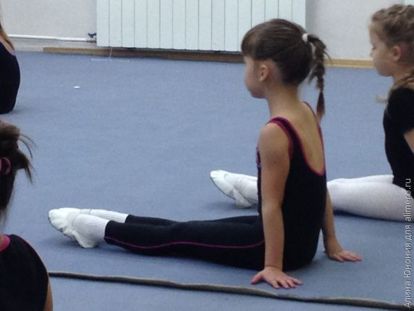 For me in this case, the availability of pedagogical education is not as important as sports regalia and, of course, the skills of the coach. Often under the loud name of choreography, lingering dances accompanying the dance of little ducks are hidden. Perhaps they develop a minimal sense of rhythm, but the sport is far from here.
And it seems to me that the one who has achieved these results will be able to teach the child something and achieve certain results.
Sport is associated with injuries, this is an obvious fact. Therefore, you should pay attention to the quality and degree of wear of sports equipment, to clarify the presence of a first-aid kit.
In the section of the daughter, the child must have an insurance policy. You can arrange on the spot or provide your own.
They should be, and parents should see them. For this purpose, open lessons, demonstrations and competitions must be held.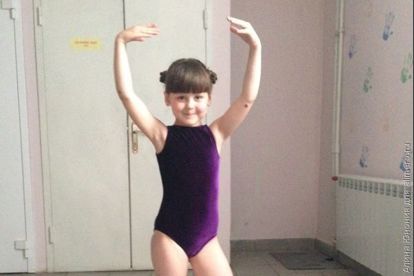 Next school year we plan to change the section, because I don't really like the changes that took place this year. Firstly, our trainer changed, and the new one is not as strict as I would like.
Secondly, this year a large number of new students were recruited, including in our group. Roughly speaking, half of the girls (including my daughter) are engaged in the third year, they are able to perform many elements, and the second half are children of the same age, whose skills are much worse. The coach, of course, pays more attention to the new ones, and the further development of old children does not occur.
Yesterday I visited two new sections that are located in the same school where my daughter will study. So far I like both of them – gymnastics and modern dances. In addition, I saw the performance of children of 4-5 years of age, which just struck me. And the technique with discipline is given much more attention than the color of socks and the images on the stickers in the diary.
What criteria do you follow when choosing a sports section for a child?