Small children are great manipulators. I am convinced of this every day. Now, when we go for a walk with our son, he sets the route for the walk. This happens even if he is riding a bicycle, and I am carrying him (the steering wheel is in his hands). On the playground, I only manage to run after him and support and insure when he fearlessly conquers the tops of modern gaming structures.
In the store, I have no time to stand at the shelves and choose: I have to keep track of where he is going and whether he has not bought something without my knowledge.
But there are situations when it is simply impossible to put up with it: hurry, come to the clinic or the same store. In such cases, you have to cheat a little.
How we went to the clinic
We are preparing for kindergarten, go around all the doctors. In the clinic, the apple has nowhere to fall – the day of a healthy child. My son is having fun: there are many children, noisy, the corridor is long. My child does not seem to be going to the doctors, he is determined to run, scream and ride. Naturally, I found a companion. Periodically I run away from the queue, catch him and try to seat him or take him in my arms. I say that now let's go to my aunt to obey the tube. Useless, again runs away.
Finally, we went into one office. The nurse got her son interested in the toy, which she had to give at the exit (Let's leave it for the other guys). When the turn came to the next office, I suggest that my son not go in and show his aunt eyes, but go in and see what toys are in this office. Quite another thing – comes with interest.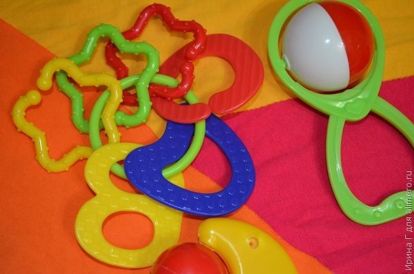 Catch up!


Have you ever had to call a child to go home? That's me too. No arguments on him are valid if he does not want to go. Saves only one thing – an invitation to play catch-up or just run by the hand to run.
We clean the nose and ears
From the very birth, this unpleasant procedure went smoothly with us: the son never broke out and did not shout. Now, suddenly, he stopped cleaning his nose and ears. Have to show him the results (sorry if it is unpleasant to someone), – at least some interest in the child.
If I do not like what my son is playing at the moment, I try do not select but replace. For example, today, when he found a stick near the sandbox and was swinging it, I suggested that he throw a stick and collect cones instead of it (a pine grows nearby). He liked this activity even more, and other parents, too, probably.
And the wolves are fed and the sheep are safe
My grown-up daughter still remembers my little deception: I told her about the Bounty bar, that it was bitter. I honestly do not remember it. Probably, I thought it was not too useful for the child and did not want to buy. But she still hurt.
Given this not very positive experience, I try to show imagination and come up with a solution to the problem that is acceptable for me and for my son. As you can see, it is possible.
And what are the tricks to communicate with the child in your family?