I have loved winter holidays since childhood. I love St. Nicholas Day, New Year and Christmas. And still, when I was little, we went home with the local kids and kolyadali. They sang beautiful songs, told carols and all the poems that they knew. For this, of course, received sweets, sweet apples or a coin.
But now I have my own children. And for them I need to prepare gifts. And on his birthday, and on St. Nicholas Day and the New Year. After all, children are so fond of holidays, and even more so to receive the desired gifts! And I love to please them.
St. Nicolas day
For me personally, this day is fabulous. If the New Year is a purely formal holiday, then St. Nicholas Day is filled with some kind of magic and genuine joy. I want to believe in the existence of this saint, as well as in the fact that he sees all the good deeds.
I do not remember what my parents put under my pillow. But I want my children to present something essential and necessary as a gift. I want to please them with pleasant surprises. Therefore, I decided to share with you what I gave to my daughter and son.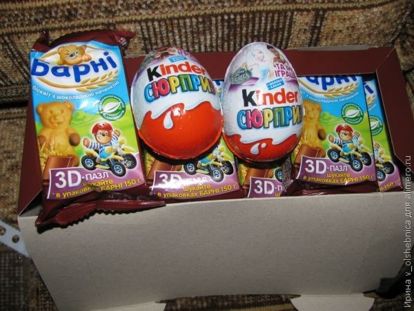 It seems to me that all the kids, without exception, love sweets. Mine too. They especially love Barney and Kinder. So I decided to donate a pack of biscuit bears and 2 Kinder surprises. Cracking sweet tooth slowly. We caught beautiful fairies, now we will collect the collection.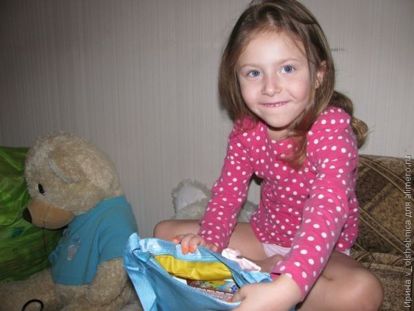 Handbag for a little lady
All girls love women's things. I gave my girl a small handbag on her shoulder. She immediately said that she liked her very much, and she would carry her to kindergarten and gymnastics. You can put in it, for example, lip gloss, (which she did) a handkerchief and a small toy.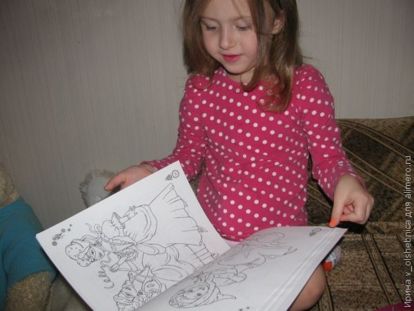 Coloring


My daughter loves to draw. And to paint in the last time she began to work well. It is evident that she tries and does not go beyond the edges of the picture. Therefore, I considered the New Year holiday a coloring for girls to be a good gift. My daughter, finding gifts under the pillow, immediately decided to take her pencils and paint the coloring.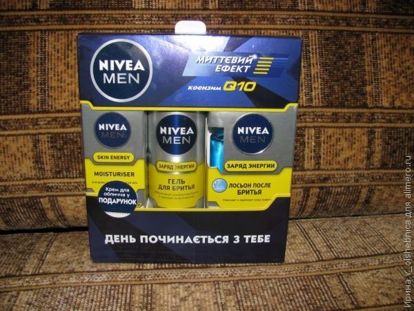 On the eve we were in a cosmetics shop with a daughter. They took the necessary: ​​shampoos, conditioners, shower gel. I remembered that my husband was running out of his shaving products. And although I do not consider such hygiene products as a smart present, I still bought a set for my husband.
First, this gift is appropriate. And secondly, I really liked the smell of the products. Unlike the rest of men's cosmetics, the fragrance from this series is completely unobtrusive. And men like even the slightest attention to themselves. Therefore, the husband was satisfied, and I managed to please him.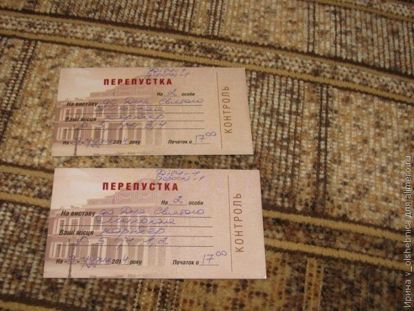 Surprise from her husband
On this day, St. Nicholas decided to make us a day off (I told my daughter so) and we did not go to kindergarten. They walked at home: they drew, they fooled around, they watched cartoons. And in the evening we had a surprise. Husband from work gave theater tickets to a children's performance. It was very interesting, not only for kids, but also for adults. And at the end of the children waited a delicious surprise – cookies in the shape of a Christmas tree.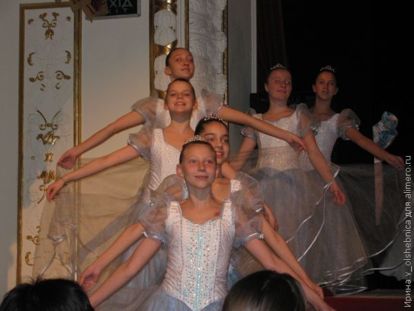 Here is our St. Nicholas Day. The children were satisfied with the gifts, but for me this is the most important thing. And what did you give to your children? How did you spend this holiday?