We all know that the good deeds of children should be encouraged, and the bad ones should be punished. But how to figure out what works best on a child: a corner, a computer, sweets or money?
The hardest thing for me is to grasp this problem, since I have a lot of idlers. They run, jump, break and build. Then one shifts the blame on another, and the third – the instigator of the next incident.
To understand who is right and who is guilty, you need to forget about what is happening and put everyone in the corner, because the truth is not found.
And since I am a modern mom, I have newfangled methods of punishment and encouragement. My mom didn't bring me up like that!
I can give you some useful tips to help you deal with the difficulties of child punishment and encouragement:
1. Evaluate the deed, not the child.
Never tell your child that he is bad. He will always be your favorite child, but the act he did is bad. You can choose different words to express your emotions, but they should be directed only at the act.
2. The method of natural consequences.
This is my favorite parenting method.
The bottom line is that the child needs to explain the chain of consequences of his actions. For example: you can not push foreign objects into the outlet, because you can be shocked and you will go to the hospital.
It makes no sense to punish the child for plugging the plug into the socket because he does not know the consequences of his pranks. Having explained to him these consequences, you thereby remove the moment of punishment, since the child will no longer fit into the socket.
In addition to frightening stories, children should know that there are a number of positive actions that are not financially paid, but are of great importance for their reputation.
My children do not receive rewards for ordinary household chores, but for their efforts during the week, on Fridays, they receive prizes according to the bonuses they earned.
3. Immediate punishment.
As my practice shows, punishment does not need to be postponed. If one of my children is guilty, then I punish immediately – I deprive sweets, for example.
If I twist or forget about their pranks, I never punish. Everything must be consistent: a bad deed is punishment, and not a deed is time is punishment. Children tend to forget and then it is difficult to explain why you punish them.
4. The method of symbolism.
Very common in our family. Remember, on Fridays, I award children for the number of bonuses they earned during the week?
The point is that all the rewards I transfer to the system of points and bonuses that are exchanged at the end of the week for material prizes.
A good grade in school is 1 bonus, properly done homework – 2 bonuses, morning exercises without a reminder – 3 bonuses. Everything adds up and as a result: 100 bonuses – a new toy, 75 bonuses – sweets, 50 bonuses – watching TV shows until 22.00.
All this is relative and looks like a game, but children like it. Everyone wants to achieve the greatest results.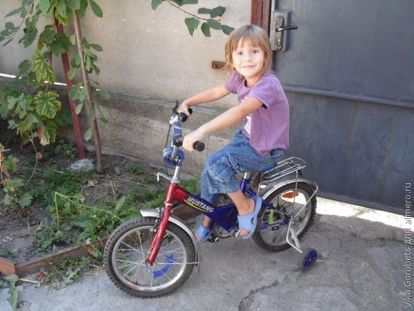 5. We do not beat children!
I am totally against corporal punishment. Better talk than beat. Beating causes bodily harm, makes the child aggressive, uncontrollable. Physical punishment makes the child feel humiliated, and this does not give personality development.
I wonder how you punish and encourage your children?