Today I wanted to remember my childhood and tell you about what I believed as a child.
Several points are connected with them. So, for some reason, Dad often said that it was impossible to step on fuel oil that dripped from the bottom of the cars, because he wasn't completely washing off the shoes. According to the old memory, I still step over these black puddles.
And I was very afraid to attack the tram rails. The reason, most likely, lay in the fact that for some reason the elder brother frightened me, saying that if I stepped on, I could also get an electric shock with two legs. Especially if in rubber shoes, especially if it is wet!
When I learned to read, life became even more interesting. We have always had a lot of books at home, one of them was called Dauria. So until the age of 20, I was sure that this is the name of the disease to which this print edition is dedicated. And in fact, this is the name of the territory in Transbaikalia, which is referred to in the book.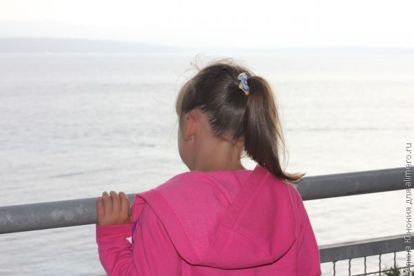 One of the first at the time an optometrist with an appropriate signboard opened in front of our house. But I stubbornly believed that the word is simply the incorrectly written word pharmacy!
Another childhood memory was a huge portrait of Ernest Hemingway in the nursery. I don't even know why, but I told everything that the picture depicted my grandfather. Probably, I really wanted my grandfather to be the one – a bearded uncle with kind eyes.
I remember that even in elementary school I brought classmates to a portrait and proudly told them who it is.
My brother and I often liked to endow ordinary objects with unusual properties. They tried to invent tests for themselves in advance, for example, they believed that if you ate a dozen unpolluted green berries, your grandmother would recover.
What can I hide, my brother in childhood was still an inventor. One day he injured his leg with a rusty nail and said he would die from tetanus. To avoid this, I had to give him 10 kopeks every day, only then he would be able to avoid a tragic fate.
In general, we had many traditions and beliefs with friends and girlfriends. For example, it was impossible to bypass the post from different sides, otherwise there will be a quarrel. The negative impact of the post could be eliminated by pronouncing the phrase hello for a hundred years. It was still impossible to step on the hatches, and then my mother would die. It was possible to remove the spell by slapping on the back.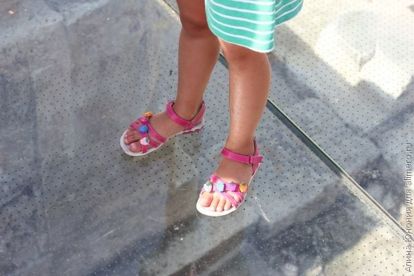 Now I look at my daughter, and I understand that she is very similar to me in childhood. Likewise, it endows toys with human properties. And recently she was eating dumplings, and when she was alone on the plate, she said. Well, even though I had already eaten, I would eat you, because I was eating your mom and dad !. And this despite the fact that no one told her about it!
Do you remember your childhood delusions?