The nose is a weak spot for me and my daughter. Due to the inherent peculiarity, she (like me) has a curved nasal septum, which increases the likelihood of discharge stagnation. Every time at the first signs of snot, I try to make maximum efforts to prevent complications in the form of sinusitis, as it was last winter.
In our case, the complication is often in the nose and remains, but options are possible with lowering the infection – in the throat, up to bronchitis and even pneumonia. Many children suffer from ears due to heavy discharge from the spout and, as a result, otitis appear.
Regardless of the time of year, I regularly wash my daughter's nose with saline. Alternatively, you can use a nebulizer – 3-5 minutes of inhalation with saline or mineral water are enough (Borjomi, Essentuki).
This is enough to maintain the purity and moisture level of the nasal mucosa, viruses do not live in such conditions, and even the remains of dust, dirt and mucus are removed. If there are snot, then wash the nose more often – 3-4 times a day.
Most of all I like Miramistin – it is used for treating wounds, and for eyes with conjunctivitis, and even for ears. In drops, this component is present in Optamine, Okomistin.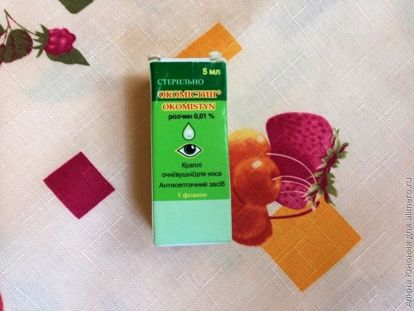 If the discharge has acquired a greenish tint, then there is a bacterial infection, which can be dealt with using local antibiotics. There are many options, I like the action of Isofra and Protargol. True, the last drug has a specific color (black), which causes protest from the daughter. But it works perfectly and, importantly, helps to reduce the adenoids, if there is such a problem.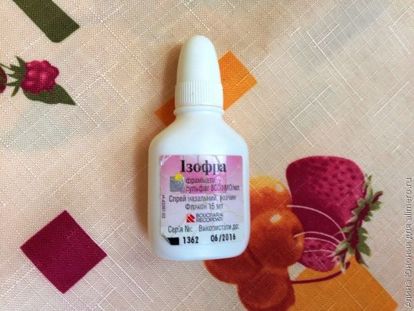 When nasal breathing is difficult or absent, you can not do without them. True, many drugs have little effect on the daughter. So it was with Vibrotsil, Nizivin, Xilomefa, Rinazolin. Lazorin works great, but, firstly, it is allowed for children from the age of six, and secondly, it has a specific taste.
Apply vasoconstrictor, of course, should not constantly – no more than 5-7 days to avoid habituation and drying out the mucous. But you can't do without them – antiseptics and antibiotics should be used after instillation with vasoconstrictor preparations.
The hit of our family is the famous cuckoo. Despite outward unattractiveness, this method works almost instantly, immediately sensing others directly. The principle of the cuckoo's action is parallel washing of the nasal passages and suctioning the discharge with a special vacuum cleaner.
Every time I look at the result of the procedure and wonder how much everything can fit in a small children's nose.
Also, the daughter underwent a course of heating with a UV ray. The purpose of this method is the drying of the adenoids, antibacterial action. A side effect is overdrying of the mucous membrane. But the procedure is completely painless.
There is, of course, the option known to all – not to cure snot, it will still pass in a week. But, to be honest, after suffering acute sinusitis, I am somehow afraid of him. Moreover, the inflammatory process was so serious that we were given referral for inpatient treatment.
Like many other health problems, problems with children's noses are better solved at their early stage. I hope the article will be useful for you, and even better – not to be useful! 😉