I try to be as good a mother as possible. I play the ball with the little boy, the soldiers. But I understand perfectly that games are not enough. There is something much more important, deeper and more valuable for any person – this is friendship and education.
Be a mom son

It is not simple. Sometimes it seems to me that it does not matter whether a daughter or a son – still, a child needs love, parental warmth and a word. But still, I think many moms will agree that girls and boys need to be raised differently.
Why is it difficult to be a mom of a son? In general, a child is a huge responsibility. The son is a gift from God, because we ourselves are raising a boy, and it is so important that he become a Man who knows how to make important decisions, to go through life with his head raised with a confident gait.
Something in education comes to me with great difficulty. After all, I am more confident with girls: it is easier to tie bows, and you know how to support. With our son we have conflicts from the fact that he is insanely stubborn. He does not want to clean up behind him toys, to put scattered books on the shelf. Very rarely do I manage to bring order to his room with him.
Another problem is that the son does not receive the necessary male attention. He is always with women: I, my mother and grandmother (I also grew up without a father and grandfather), neighbors who live without husbands, teachers in kindergarten.
I am afraid that my boy will not perceive everything correctly, analyze, because there is no clear paternal pattern of behavior. And yet I singled out several principles, by which I bring up my son.
1. Energy in the right direction.
It's no secret that children are very energetic. My son is downright hyperactive and overly energetic. At first, I ran after him around the playground, fiddling with him in the sand. And then I noticed that I was tired more than him. And fall asleep faster than he, by the way.
I decided not to hold back my energetic guy. In the summer in the apartment he sat rarely. We were mostly on the court, in a park or a maze. We went to the country, and there he played enough. Speaking of the cottage: he helped me in the garden, planted the beds, watered, then weeded them.
When my son grows up, I want to take him to a sports school. I do not want to impose my opinion, let him choose the very sport he likes: gymnastics, swimming. I would take him there now, but such small ones (2.9) are not taken there.
2. Good manners.
Etiquette, good education, manners – this is very important. I want my son to be a real gentleman: give way to transport for women and the elderly, offer his help, give a hand, beautifully care for him.
And yet, it seems to me that it is important for a man to make decisions, live independently and achieve success. This may not necessarily be a fast-paced career, success may be in everyday affairs.
It seems to me that there should be friendship between parents and children in the family. Often relatives quarrel, it is very important to reconcile and be friends. I try to be a friend for my son, a fan of him. I sincerely admire his drawings, songs, achievements. I carefully keep his children's things, in the folder I put his crafts and drawings.
We try to cook something for each holiday (and he helps me in the kitchen), to do crafts. When he grows up, I want to show him all this. And if we are in a quarrel, looking at some kind of joint creation, he will soften and remember how we sculpted, painted and made something together.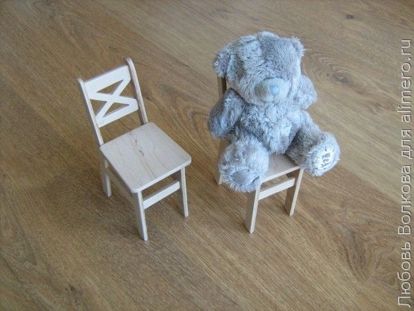 4. A lot of love and tenderness.
Nonsense, when they say that the boys should not kiss. Spartan methods of education is not for me. I hold the opinion of psychologists who argue that children need to be bathed in love and tenderness.
In the first years of life, the baby learns to accept and give his love. So it is important to show your love to a crumbs through hugging, touching, kissing, words. I wore my boy in my arms, breastfeeding for up to 2.6 years. When the child was crying, I ran to him, postponing my affairs in order to console and calm.
Psychologists say that it is in the first years of life that the foundations of the relationship between mother and son are laid. What they will be, depends only on ourselves. It is necessary to try to invest so much in your communication … because then the boy will reach for his father, and with age his temperament will change.
5. Learn to be strong.
A boy should be loved and love his parents. But at the same time he must be strong, I teach my son:
– protect yourself and your family
– you can and should cry, but tears will not change anything
– you need to overcome a lot, rethink and correct yourself
I do not hide from my son the fact that life is unfair. Someone has a machine, but someone does not have it. Do not cry, you can just go on: on a swing, carousel, and more. The switching method has always helped.
What does it mean to be strong? I teach my child to give change. Maybe this is wrong. But a man should not tolerate humiliation, wait for being hit. If the abuser does not understand the words, then he expects such a result. A man must protect himself and his family.
We, moms, express our love in different ways. Someone in expensive gifts, delicious food, trips to cafes and restaurants. The problem is that children perceive our love differently. Instead of expensive gifts, they want something trivial: our attention. And instead of an expensive phone or book, they would just like to go for a walk, ride a bike.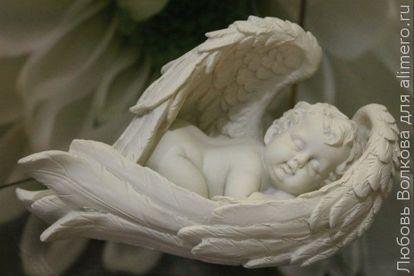 I try to show my love through:
– inexpensive gifts (typewriters, coloring books, pencils, homemade cardboard garages, designer)
It is so important for me to show and understand the language of love. I want my child's love vessel to be full, so that in adulthood he always knows that you can rely on me at any moment.
And what are your principles of education? What can you add to my list?