I began to familiarize my son with musical instruments and their sound for a long time. Today I want to share with you my experience.
I love classical music very much, so I enjoyed listening to it when I was pregnant. The kid at that moment even tapped me with a foot (or pen) to the beat of the music. So like it! – I decided.
The baby was born, grew up a little, and the music remained for him a very important part of life: ratles, lullabies, children's songs, classics, etc.
So I decided to introduce Nazar to the musical instruments that he heard from the speakers of the player.
Musical toys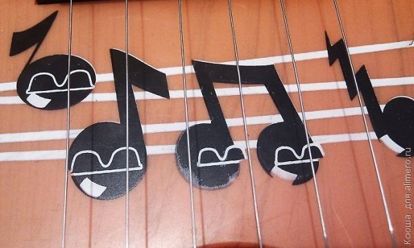 This is the first thing that occurred to me for a new acquaintance. There are so many musical toys in the shops now that it was not difficult to find analogues of real musical instruments for children.
So children appeared in our house: a trumpet, a pipe, a guitar, a drum, a piano, a xylophone, a saxophone, bells.
After a while, the child was bored with new toys, and I began to look for a new way to familiarize a child with musical instruments.
Wunderkind program with diapers
When this wonderful program appeared in our house, it became much easier for me to teach a child.
Among all sections of this program, especially the child likes to listen to musical instruments. Yes, I was not mistaken, just to listen, as each presented instrument plays, which greatly facilitates their study and memorization.
Children's synthesizer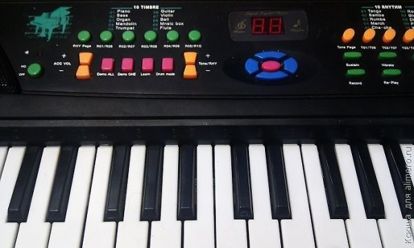 The next step to familiarize the child with musical instruments was to buy a synthesizer. The main criterion in the search and purchase of the synthesizer, which he had to comply with – was pressing the black keys.
Now we learn to play the synthesizer, and at the same time we listen to the sounds played by different instruments with the keys (an additional function of the children's synthesizer).
The child is so interested in music (sings all the commercials and songs, enjoys studying notes and instruments, listening to classics, etc.), that I have a lot of questions. Maybe he will be a musician?