It rarely happens when people live in one place all their lives. Often there is a need to move to other cities to find their place in the sun.
It happened in our family. But everything was complicated by the fact that we had a child (he then had to be 4 years old), who needed to be explained why we should leave all his relatives, grandparents, aunts and uncles, and go to live in another place.
After hearing negative experiences about hysteria during the move of our niece, I decided to prepare my son in advance. After all, you need to start living in a new place with a smile on your face, and not with tears in your eyes.
From my hometown I subconsciously always dreamed of leaving. It is difficult to say why, because mum, dad, brother, mother-in-law, grandmothers, relatives of aunts and uncles were always there. One could always expect help and support from them.
We have already acquired a house, I went to a decent job, my husband collected with each new month his client base for his mini-business.
Everything in one moment fell into place when, on a regular vacation, being pregnant, we went to rest with our relatives at sea. Then for the first time I saw a quiet, beautiful city by the sea, where people seemed to be smiling more and living happier.
My husband and I simultaneously had a desire to move to live in these places.
Long thought – quickly done
Another 4 years we have been moving, comparing all the pros and cons. But at one point they decided to leave and began to slowly collect things.
My husband left for a month in our favorite city to find housing and work, and a month later we were traveling in a minibus with all our things to a new place of residence.
Preparing a child – happy and easy moving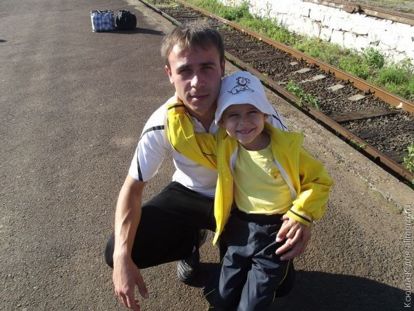 When the niece moved in (she was also about 4 years old), then the entire move the child cried, depressed and refused to leave for a new apartment. It took a lot of children's tears, the nerves of the parents, leaving a residue in everyone's souls.
I didn't want to hurt the child, so I started thinking about how I didn't like the child here to lure him to another place. It was necessary to make sure that the child himself wanted to leave.
I found three reasons to leave, which my son absolutely supported.
1. Away from the bully Vanya. In my Nazar's kindergarten there was a boy who offended everyone. Vanya was such a bully that even the teachers could not cope with it.
On the question of whether he wants to another kindergarten, where there is no Vanya, my child answered firmly: Yes!
2. Crack on the ceiling. Once we had a small crack on the ceiling, which in no way did the hands reach to close up. The son repeatedly asked whether the ceiling would fall.
I was funny, but I tried to use it for good.
You see, son, the roof does not stand up, and the ceiling in this room wants to fall. Dad went to find a new strong house, where we would not be in danger, where the walls and ceilings are strong and strong. In it we will live even better than here!
The son after such words clapped his hands, and I was happy, because now Nazar came up and asked: When will we move?


3. Sea, sun, beach. Are there any children indifferent to the sea? That's right, there are few of these. My child, when he heard that my father found a house near the sea, where there is a beautiful garden with good children (without Vanya), he quickly collected all his things and packed them in boxes.
Eight hours on the road and we were on the verge of a new happy life. The child only asked where his room would be and fell asleep.
All for the sake of the child! I live for the child! I want to see a smile on the face of my son and rejoice with him. I want to see him healthy! And so it will be, until we reckon with this little man who makes our family full.