I am a mother of many children, and each of my children has their own culinary tastes. Some people like sweets, other kids prefer more salty foods, but all the same do not like millet porridge. And not only.
Eat from the same pan
When two years ago, we had adopted children, in the culinary world of our family, a revolution began, or rather a coup. I already knew the tastes of my biological children, but I began to look closely at the tastes of my new children. It turned out that they don't eat much of the food, and half of them didn't even know the name.
I first tried to feed them separately. Inventing different new recipes to please the boys. Looking at all this, my little ones, too, began to act up and pick and choose. Then they give porridge to semolina with cocoa, then they do not eat fish.
I looked at this nightmare and decided that everything, while finishing with this pickle, and I did not notice the result of particularly positive. But I killed my time. I started to get tired more, I spent most of the day in the kitchen.
And then I brought the first law of my family – all we eat from one pan!
I cook breakfast, lunch and dinner, based on their capabilities and desires. But … Of course, I am a mother who wants her children to be not only well-fed, but also healthy. And what is most useful for us? All that is not very tasty: liver, milk, cottage cheese, sour cream, fish, some cereals and even potatoes. This is the list of products that kids do not really like me.
I decided to introduce these products into the diet of my children, using small tricks.
1. Cottage cheese. If I can't feed the children with pure cottage cheese, I make various cupcakes, casseroles or desserts out of it with a blender. And I add fruits that are both useful and interrupt the taste of cottage cheese.
2. Liver. Any. Her children do not eat. But, if you make cupcakes, pate or liver sausage out of it, the children eat the liver well. And it makes me happy.
3. Milk. This product children loved very much to 3 years. But then as a hand cut off. Children do not drink milk, but they drink cocoa with it. What is not a trick?
4. Kashi. With pots, I thought of making various casseroles. You can also send potatoes there. If you still season with sour cream – the children burst for both cheeks.
And here is the second law of our family – you can eat everything, if your mother would wish to feed her children.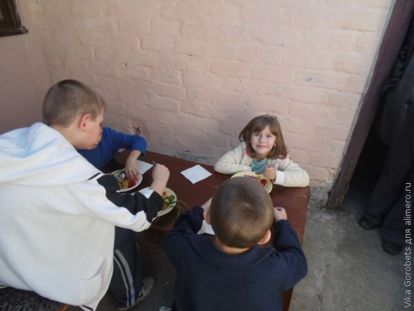 So now we have no problems with nutrition. Do you use various tricks when cooking? What, share?