In the life of my daughter there were already three matinees – 2 in kindergarten and 1 in school gymnastics. And each time we approached the choice of dress as carefully as possible.
A festive concert was organized at the gymnastics school. Older children performed complex choreographic productions, and the youngest ones (including my daughter) danced a snowflake dance.
The coach said that the main thing is that the costume should be white, and the rest depends on our imagination. I didn't want to buy an expensive outfit at one time, and at the box office for such small children there was only a semblance of ballet tutus. Therefore, it was decided to sew a costume on their own with the involvement of the grandmother, she is our lover of this business.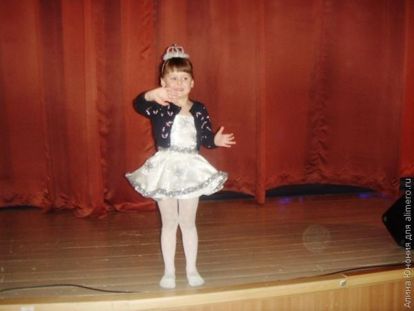 In advance, I bought jewelry – thin ribbons of fluffy rain and silver cardboard snowflakes. Such an outfit is better to sew the day before, because, starched skirts will have time to sag in a few days.
The result exceeded all expectations – my baby's costume is beautiful. By the way, it was used twice – I gave it to my friend, a daughter who was also a snowflake on a matinee.
In kindergarten girls danced bead dance. Although the teacher said that it would be enough just to have an elegant dress and a string of beads in her hands, I decided to stand out and bought a dress with a pattern in the form of circles.
As a result, my daughter was the only one who looked like a bead at least something, because most of the other girls were more like a cake in huge dresses with frill, ruffles and corsets. The boys were, of course, bunnies. However, these were not only banal black shorts, white shirt and ears. Some children were dressed in overalls in the form of a hare!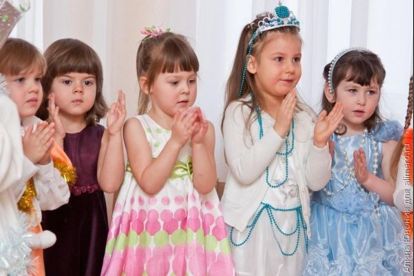 Two groups took part in the matinee. Older children were in a wide variety of costumes – from giraffe to Peter Pen.
Just the day before yesterday was a matinee for mothers and grandmothers. There were no images and themes, only poems, songs and a dance with flowers. True, two months ago, my daughter stated that she would be a daisy, in the end I bought 15 pieces of artificial daisies to decorate the future attire. But it turned out that this is the fruit of her imagination and imagination. Like last time, only an elegant dress was required.
Alas, the daughter refused to put on a new dress with silver embroidery. I had to get a good old dress with a high waist, which often helps us out – both for a photo shoot in the garden, and for friends' birthdays.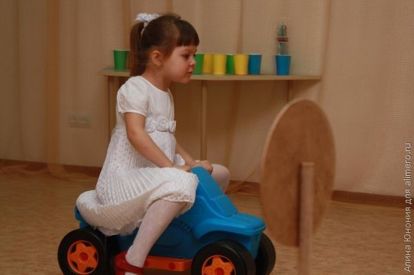 The riot of colors and costumes this time was no longer the same as the previous one. Some children were even in ordinary jeans sundresses, and boys were in jeans. It is a pity, I would love to turn my daughter into a daisy.
The girl should have an elegant dress. However, if it seems to you that you will need it once or twice, it may not be worth spending money on its purchase. As an option, you can take outfit from a friend. Moreover, it is very difficult to stain or ruin a dress during an hour matinee.
And what do your daughters wear to the matinee?