Do you want your child's favorite toy to be the daughter of Dracula? And your daughter gladly put her to sleep in a beautiful coffin? Some children are delighted with monster dolls!
Girl with an unusual doll
I have a 2 year old daughter. We go out for a walk with her every day. We love to ride on a swing, play in the sandbox and climb the ladder. On the playground, my daughter and I meet different children. With one daughter loves to run, but with others has not made friends.
Once, with my daughter, I was sitting on a bench in the yard, and a 7-year-old girl joined us. She was waiting for her grandmother and looked a little sad. We were blowing bubbles, but the girl didn't react to us at all. She played with interest with her doll.
Looking closely, I was shocked by the look of her doll. But when I asked what kind of doll it was, the girl's answer surprised me even more. The terrible doll was called Draculaura. As I later learned, this is a toy from the Monster High series. My daughter is very interested in this toy, although she does not like to play with dolls.
Why do kids love monster dolls?
Externally, the monster doll remotely resembles Barbie. Then I found out that the same company produces Barbie and High dolls. A girl with a doll for a long time did not go out of my head. The meeting with this girl caused a flurry of emotions in my heart. Just a week later, at our 5-year-old girlfriend Katya, I also saw a monster doll, but another one. But Katya also adores this horror toy, as the first girl does. Why do children like to play with these dolls?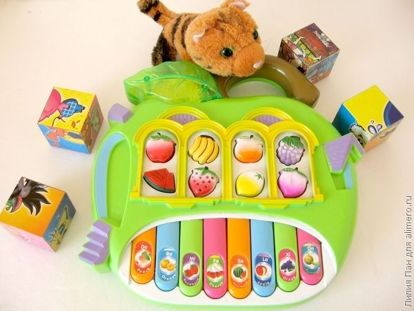 Designers did their best to create monster dolls. They really look stylish. They have original makeup and hairstyles. They are special and not like any other dolls. Maybe it attracts children to scary toys.
The role of toys in education
Children's toys, in my opinion, should encourage the development of the good and the pure in children. A game with dead toys and coffins traumatizes the child's psyche and develops an interest in the occult and mystical. Many will say that this is all just a game, and therefore not truly.
But for children, games are their reality. Through them, they begin to distinguish between good and evil. And what if evil is presented through toys as the norm or even as good? What is formed in the mind of a child when the bad becomes good? Would such children's games benefit?
The last decades in movies and cartoons, the occult has been promoted as harmless entertainment. But in reality this is a great evil from the point of view of Christian morality.
It is my deep conviction that parents are obliged to help children learn to choose useful and good entertainment from the mass of entertainment. Otherwise, we will not bring up our children, but the entertainment industry. And what is the goal of manufacturers of monster toys? To instill in our children good things or to enrich themselves by selling a new popular doll?
What do you think, are Hai dolls – harmless toys?