– Mom, what is the brain? – asked me daughter.
"Well … uh-uh … such an organ in our head," I replied, and tried to make a smart appearance. Bad enough, I must say.
– So on the head there are eyes, nose, mouth, ears. I did not see the brain. Is he invisible, or what? – the daughter continued her interrogation. Really noticed my unsuccessful attempts to take a smart look?
– It is visible, just inside it. Not everyone can see it. Here's a doctor, for example, maybe if the head is open … – I stumbled, realizing that I was starting to write a script for a horror movie.
– So that?
– … (Pause … for a month)
This conversation took place with our daughter in early April. I realized that my knowledge of anatomy is not that lame, they generally lay down and refuse to move.
What to do? I decided to reanimate them.
Slowly (Well, easy jogging) I got to the laptop and climbed, like all normal people now, into the Internet. Scored – how to explain to the child what the brain is. 3 million answers! Wow! Well, now I read and give a clever explanation to my daughter.
I read. One article. The second. On the 27th, I forgot what I was doing here. Barely recovered. I remembered. I realized that the popular method of the 21st century, or simply the Internet, helped me a little. The authors gave out such versions that I was completely confused.
How to be? Oh, my sister is a teacher! Mathematics, really. So what? Maybe their knowledge is teleporting there. And in general, mathematics is directly connected with the brain. Must know.
Called:
– Hello! Help me out! How to explain to the child what the brain is?
In response, a pause, and then I heard:
– Maybe I better tell you something about the integrals?
No, better to return to the brain, I thought, but I did not dare to repeat it out loud.
Realizing that I could not find an answer here, I decided to look for books on anatomy. In adult versions there were such images that it was too early for a child to be at 4 years old. So when I came across a children's encyclopedia. How a person works, I was very happy.
What did the daughter and me like?
The book has many pictures and simple explanations. There is information there about the brain, about the stomach, and about the lungs, and a lot more about that. Frankly, some of the information and for me were a discovery 🙂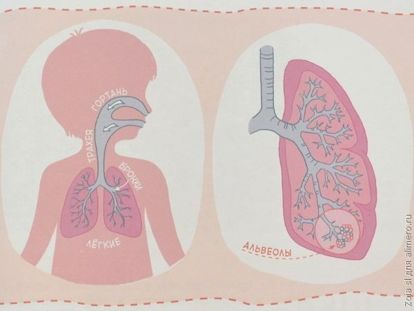 The book consists of several sections. Each is about a particular human system. Very comfortably. One day we devoted the respiratory system, the second – the digestive, etc.
Daughter struck information about the pulse. The book describes where to find it. I did not expect it to be so enthralling. Every half hour, she grabbed her own hand and was overwhelmed with joy at the found signals from her heart.
She was looking for a pulse and with my husband. Got from her and those who came to visit us. Right from the threshold, they passed the inspection of hands. Most unlucky my mom. For some reason, her pulse is very weakly palpable. So the daughter scrupulously searched for him for an hour, until her mother decided … to escape.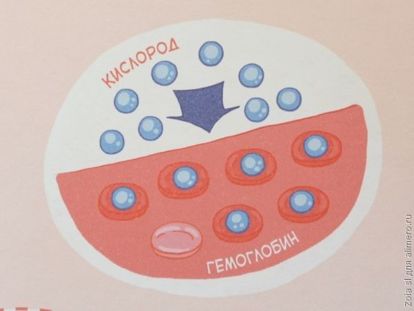 Carbon dioxide caused great excitement at the daughter. As soon as she heard this phrase, she immediately began to repeat. Initially, it sounded deadly acid gas, carbon dioxide gas, and even in some places I heard killer acid gas. Well, and then the already poor gas got its deserved name.
What did not like my daughter and partly to me
Of the shortcomings, I can name only one thing – a picture of a skeleton. Look, I took a special picture of it so that you could see.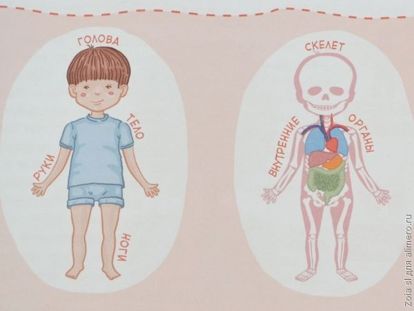 She scared her daughter. Honestly, I haven't looked even the easiest horror film in my whole life, so the picture didn't make the best impression on me either. I know what I thought? Surely most of the kids will not face in life with a real skeleton. Why not make him cute?
Everything else we liked. I am particularly pleased that my daughter likes to periodically look at the pictures in this book. And since there are a lot of them, then I get as much as 20 free minutes. 🙂
All right, I can not print further. My daughter pulls her hand – again, she needs to make sure that her pulse has not run away from me anywhere. Doctor, perhaps, will be?