How nice to hear from your own child! Right away, you will all soften inside, shine with joy and happiness, and is ready to forgive everything, to make any concessions. What, in fact, begins to use the child. And it does not matter that it seems too small for such ingenious conclusions.
History of feelings
At first, when my daughter was 2-2.5 years old, she came up and hugged, or simply asked: Let's hug! In whatever condition I was in, it worked flawlessly – I immediately calmed down and wept with emotion. After all, this is what I was waiting for and did not receive from my husband.
The main thing is that if I was angry and cursing at her, she always ran for a hug. And after that conscience bit me. Well, how can you do this with your daughter, she's small, and I am everything for her!
When my husband left, for a couple of months our relationship with my daughter moved to a new level of quality. She is becoming more and more courageous, except for hugging the magic Mom began to say, I love you! At this point, out of an excess of feelings, like a hamster, I vomited to pieces from happiness.
But children are not stupid creatures at all, even though they are very tiny. Over time, I began to notice that sometimes I was simply manipulated. Here stands a bowl of porridge before the child, which she is too lazy to eat. So we make such a pained expression and with the cherished phrase Mom, I love you! climb to hug.
Well, still, when I really sit at work for a long time and do not pay attention to it. But when, after my request to remove the toys behind her, assessing the scale of the work, her daughter repeats the rehearsed scene with a hint that she herself can't cope with it, here you will think willy-nilly.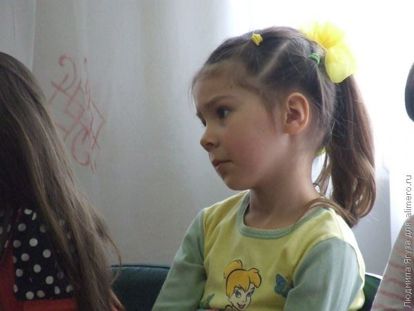 And what to do
Since the wave of unstable emotional state has already passed, I can quite pull myself together and adequately respond in each individual situation. In principle, I do not miss any such phrase without an answer. In my childhood, I myself lacked parental hands and gentle words.
Therefore, I always respond to every remark with hugs and assurances that I also love her very much. When she tries to wriggle away from something like this, I add: But you still need to eat porridge, Toys still need to be removed, etc.
It happens, of course, that I break down, sometimes shout at her. But I quickly take myself in hand and again explain that I love her very, very much and do not want to be angry with her, but she did it this way and that, everything turned out wrong, so I got angry.
And the very thing, to be honest, sometimes manipulate this phrase. Like, I love you very much, too, and I want you to be strong, healthy, cheerful, cheerful, so I want you to finish your lunch, put things on correctly, go to bed, etc.
In general, love is good, but we must be able to separate the wheat from the chaff. After all, who knows what else awaits us ahead?