My daughter is slowly growing, and if earlier I could easily cope with her, simply saying we will do this and that, then now this method does not work. Therefore, you need to look for new options.
So far, I use a small number of methods. I will share with you. Perhaps they will help you, and perhaps you tell me your effective methods of influence.
Everybody sleeps
Recently, I have the impression that my daughter knows only 1 verb – sleep. I do not know why, but she responds only to him. For example, watching your favorite cartoon Winnie the Pooh and he, of course, ends.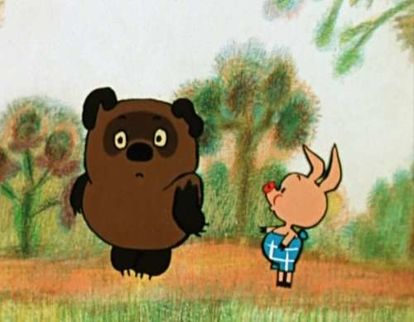 I do not allow her to watch a lot, so I turn off the TV. She begins to resent, cry. Then I say that the bear went to sleep. Everything! Tears instantly disappear. A daughter puts a finger to her lips (I taught her) and says mi mi tsss – quietly, the bear is sleeping.
In general, when I saw the effectiveness of this method, I began to apply it wherever possible. For example, we walk around the city in search of dogs and can't find them. My daughter starts to get upset, then I say: Dogs are sleeping. Wake up and come out to us. All – daughter calms down immediately.
Distractions
Sometimes the daughter does not like to dress, or go swimming, or go in the right direction. In general, such or missing. In this case, distractions come to the rescue. For example, we are going for a walk, and my daughter still does not calm down. Then I show her bunnies on pantyhose, I say: Look, what bunnies, say hello to them. As a result, the daughter comes up, starts staring, and I dress her.
On a walk, the daughter sometimes enters in strange directions. To return her to the true path, I say: Oh, there is a dog, they ran to her !. My daughter turns around and, of course, runs in the direction I need.
Conversation
Probably, the daughter is still too small and it is difficult for her to understand what they want from her. But sometimes I can explain to her. For example, we return from a walk, and the daughter immediately runs to the kitchen with the words cave, cave – cookies.
If she is not given immediately, she begins to sob. But now I began to tell her: Let's go change our clothes, wash our hands, and then I will give you a cookie. So the daughter without any problems is waiting for the completion of all the manipulations, and then happily runs to the kitchen.