As far as I can remember, I always tried to do with the minimum amount of drugs. And the matter is not at all that I am an adherent of traditional medicine. First, I do not like to spend money in vain. And secondly, our liver and without medication works quite hard, why give it an extra load?
The children's organism is more tender, the matter is in the absence of certain enzymes, and in the newly emerging gastrointestinal tract and liver. In addition, the body is able to cope with many problems on its own, and it is better to spend money on fruit, as for me.
Herbal Cough Syrup
If instead of a spoon of syrup to give the child a cup of tea (even with the same plant, for complacency), the effect will be much better. In the pharmacy, just the eyes run up, a huge amount of syrups with herbal ingredients – from plantain to ivy and primrose. But whatever the attractive advertising, their effectiveness for me is rather doubtful.
How many times have I heard from friends we drank a whole bottle, but there is no result. And one even calculated that in two months her daughter drank half a liter (!) Of these syrups! But is it possible to do so with a three-year-old child?
By the way, neither in Europe, nor in the USA there is no such medicine as cough syrup. Yes, there are more serious drugs with chemically synthesized components, but they are prescribed only by a doctor. And not like we have, in any pharmacy for a phrase, and I would have some kind of syrup for coughing a baby the pharmacist immediately offer at least ten options.
Another way to waste money. I have already written a separate article about this category of drugs, and I have no reason to believe them.
SARS and so will pass, it is more important to create conditions unacceptable for the virus, then there will be no complications, and the child will be healthy in 5-7 days. Of course, it is easier to hope for magic pills, but it will be much more effective to provide the child with bed rest, plenty of drinks, a room with an optimal level of humidity and fresh air. But many still prefer to stuff children with drugs with unproven effectiveness.
The immune system of the child's body needs to be strengthened, for which there is a mass of funds from an active lifestyle to dousing and proper nutrition. But to interfere with it by means of drugs is not my method.
Lacto-and bifidobacteria
Here I adhere to the point of view of Dr. Komarovsky. I do not believe in the diagnosis of dysbacteriosis, which exists only in the countries of the former USSR.
In addition, the latest generation of antibiotics (and in fact, bacteria are often prescribed with antibacterial therapy) have a high degree of purification and have virtually no effect on the intestinal microflora.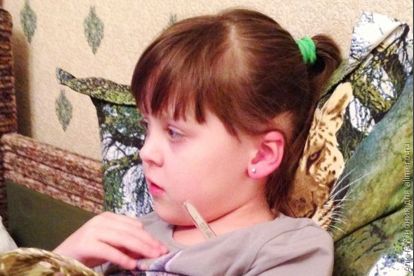 Many diseases are much easier to prevent or eliminate at an early stage than later to look for drugs that can cope in a day or two. And the children's organism was not created to test the innovations of the pharmaceutical industry on it.
No, I do not want to save on my daughter's health, but I do not want to poison her body with unnecessary and ineffective drugs. And, oddly enough, the reaction of doctors to my refusal of some drugs is quite adequate. Sometimes I even hear something like you done, I also don't really believe in their effectiveness.
It is on the basis of these considerations that my first-aid kit contains only the most necessary. And my daughter is sick quite rarely. Maybe it's just my approach to treatment?
What drugs do you not believe in?