All children are ill. What do moms do? That's right, lead them to the doctor! I am not an exception, but what happened to us there made me write this article. The main ideological motive of the topic will be the phrase: Trust, but verify!
I think that there are not so many medical professionals among us, but each of the mothers has already learned the basics of pediatrics. Temperature – paracetamol, cough – syrup, stomach ache – smect.
It all started in the evening. My son has a fever. Nothing hurts, and on a thermometer 39.9. Immediately antipyretic, compresses, rubbing, did everything right. The temperature does not fall. Keeps at 39, and below – no way.
We lasted the night, and in the morning my son began to vomit. I realized that this is poisoning. Most likely in the garden. I began to ask, I called mommies from our group, they did not say anything suspicious, everything is fine with them.
I collected my son and took him to the hospital. Our district pediatrician appointed a bunch of tests, and his son – not easier. His temperature, it is necessary to urgently solve something. And the pediatrician has one answer – I won't say anything without tests. I understand him, so they taught at the institute, but there are life situations in which you need to immediately and instantly make some decisions, and not wait for the test results before lunch, while the son burns at a temperature of 40.
I passed the tests, but I could not wait. The son could not even walk. My husband and I took our son's hands and went to the emergency room of the children's regional hospital. There, with an important look, the aunt said that we have a virus that needs to be treated with antibiotics and suggested that we go to the hospital. Without analyzes, without any examinations.
I took my son and left the hospital. I am sitting in a car, my son is sleeping in the back seat, my husband is furiously bustling, but I understand that there is no help. I suspect that my son has intestinal problems. If you now start stabbing him with antibiotics – this is to completely finish him off, if you do nothing – toxins will continue to destroy his body.
When we returned to dinner for tests, the doctor gave us again the wrong diagnosis. Well, we did not have any virus or flu! No matter how I tried to prove my case, no one listened to me.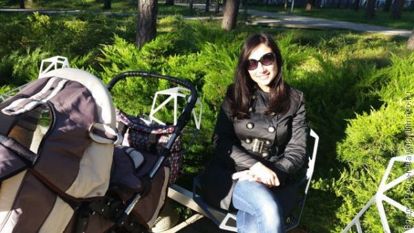 At one's own risk
Killing my son's temperature, I took him home. In the end, the ambulance arrives at night. I myself washed the stomach with my own power, put in the necessary medications, and spent the night with my son, constantly measuring the temperature. She did not rise!
Having survived this situation, I realized one thing. No one cares about the individuality of each little patient. There is a pattern, there is a disease, there is a pill, but there is no child with his problems, mother's intuition and the human approach.
Did you have something like that?