– Come on build a house of cubes?
– Ooh! I already built yesterday!
– Well, let's build something else, a castle or a gas station?
– No, not nYou study, there is no roof, and there are no gates and barrels – how will we build?
About this conversation I had recently with a four-year-old nephew. And seemingly nothing unusual, but I thought. Why was it so interesting to me to play with cubes in my childhood, but not to him? I started to remember the games, I even found the remains of cubes in the closet and … I understood! After all, I had magic cubes – for educational games!
What is the difference?!
Well, first of all, let's understand what an ordinary toy is different from a developing one. Educational game contains a task that the child has never faced before. It is slightly ahead of the ability of the child and, in order to solve it, you need to be smart.
The highlight is that the child solves it on her own, without the help and advice of her parents. Then and only then will he learn not only to solve problems according to a certain pattern, but also to think creatively!
And what is the task is to repeat the color of the cube, the letter or number written on it, or make a house like an mom / dad? No, such games are also useful, they develop memory, but, unfortunately, not the creative abilities of the kid.
But after all, children are interested in playing those games where they can show their creativity — invent something, solve a riddle, and so on. All these features provide the baby with magic cubes invented by Boris Nikitin.
This game is fundamentally different from all the listed options. It is based on the solution of non-standard problems. And the number of tasks themselves is limited only by the imagination of the parents!
Magic cubes
The game consists of 16 cubes of the same size and a set of drawing cards. All cubes are painted in 4 colors: yellow, white, blue and red. 4 faces in a circle have a solid color, the lower and upper faces are divided diagonally: white / red, blue / yellow.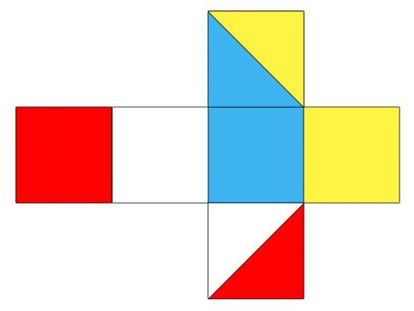 I do not know if such a game is being sold now, but you can make it yourself by painting ordinary wooden or plastic cubes. The main thing is that the diagonals are as smooth as possible.
Next you need to make cards with pictures (an example below). For the smallest (1.5 – 2 years), the drawings should be made in the amount of 1: 1, so that the baby can arrange the cubes directly on the card. Older children can be offered drawings in 1: 2 scale. Preschoolers – 1: 6.
What to depict on the cards?
As I said above – the number of options is limited only by your imagination. Of those cards that remained with me, I can offer:
Simple geometric patterns (for the smallest)
Complex geometric shapes (for older kids)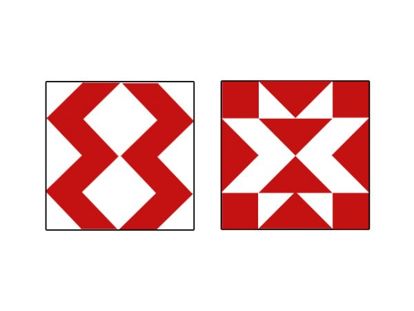 Schematic images of animals and objects (of very different complexity)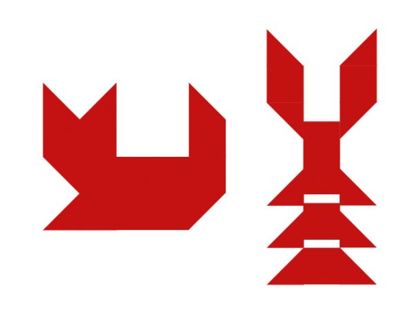 Letters and numbers (for preschoolers)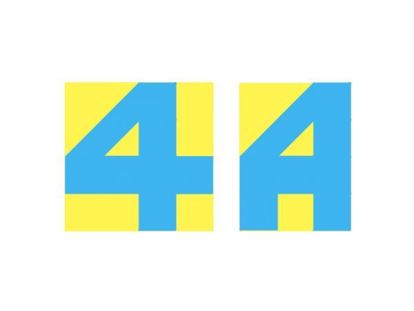 How to play?
There are several variants of the game too. You can offer your child to fold the pattern shown on the card from cubes. When the pattern is folded, the child can draw it or paint a similar black and white drawing prepared by the parents in advance.
Older children of preschool age can be asked to come up with their own pattern, using all the same cubes. By folding the geometric ensembles, the child can be offered to turn / move several cubes (a limited number) so that a new figure is obtained.
When the flat ornaments are fed up, you can switch to three-dimensional shapes.
The main thing is that this game is not designed for one time or even for one year. Gradually complicating tasks and coming up with new ones, you can periodically hold your baby for several years.
What is the use?
Well, firstly, in order to recreate the drawing, the child needs to independently select the appropriate cubes. This requires not only knowledge of colors and sizes, but also ingenuity, because the number of cubes is limited.
Secondly, by folding the schematic figures, the child learns to recognize in them the silhouettes of objects and animals – figurative thinking develops. And in order to add letters, numbers, or other figures that are not inscribed in a square, it is necessary to exercise non-standard thinking at all.
By sketching patterns, the child develops fine motor skills, which will subsequently help him to master the letter faster.
In addition, this game will be interesting to parents. After all, by inventing an ornament, you yourself develop your creative skills!